Singapore plays host to the Biggest Culinary Names Globally for The World's 50 Best Restaurants 2019!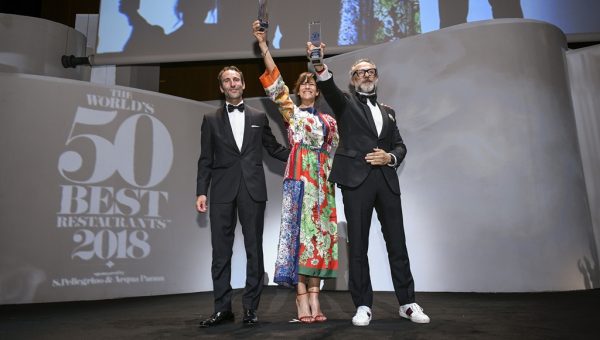 IMAGE: The World's 50 Best
From Saturday 22nd June to Wednesday 26th June, 2019, Singapore is set to welcome the biggest culinary names globally as the first Asian host city of The World's 50 Best Restaurants. The much anticipated ranking and awards, sponsored by S.Pellegrino & Acqua Panna, will bring together world-renowned chefs such as Massimo Bottura of Osteria Francescana, the current No.1 in the 2018 list; Gaggan Anand of Gaggan, four-time winner of The Best Restaurant in Asia; and youngest-ever elit™ Vodka World's Best Female Chef Daniela Soto-Innes in a series of masterclasses, live discussions, and collaborative dinners to celebrate food and gastronomy.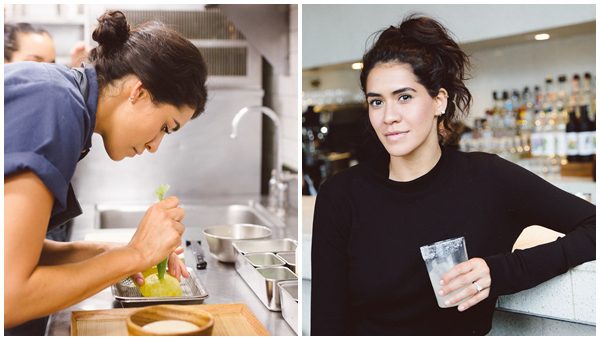 The World's 50 Best Restaurants 2019 awards ceremony will be held at the Sands Theatre within the iconic Marina Bay Sands on Tuesday 25th June with an extended programme of associated events and activities for international culinary professionals and food lovers alike.
Supported by the Singapore Tourism Board (STB), the programme includes #50BestTalks, presented by Miele, where the latest gastronomic trends and issues are discussed; Masterclasses; and a collaborative dining series conducted by the world's greatest chefs over the days preceding the awards ceremony. STB will also be activating the city's premier lifestyle and shopping belt, Orchard Road, with culinary-themed artworks created by students from the Nanyang Academy of Fine Arts (NAFA), as well as decorating the city with 50 Best street banners to drive buzz around the event, to mark The World's 50 Best Restaurants awards and welcome event attendees and visiting gourmets to the food-obsessed city.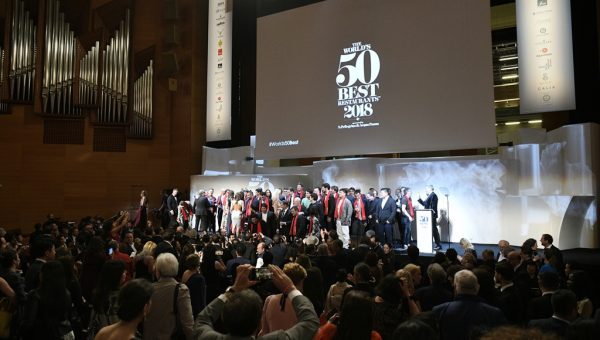 Here are some of the highlights and activities:
#50BestTalks: Kitchen Karma – 90 minutes with the world's leading culinary personalities
Among the highlights is #50BestTalks: Kitchen Karma, a 90-minute stage show held on Sunday 23rd June. This exclusive thought-leadership event platform will take the form of a live discussion: French chef Eric Ripert of Le Bernadin in New York, the 2017 World's Best Female Chef Ana Roš and Tetsuya Wakuda of Waku Ghin at Marina Bay Sands will join Massimo Bottura and Daniela Soto-Innes to share more about their careers and discuss their philosophies regarding respect, mindfulness and happiness. Guests can look forward to special guest appearances as well as audience participation for a lively, interactive session.
#50BestTalks: Kitchen Karma will be held at Sands Expo & Convention Centre at Marina Bay Sands. Doors open at 6pm, and the talk will be held from 6.30 to 8pm. Tickets are priced from S$100 each, and are available at www.MarinaBaySands.com/W50B.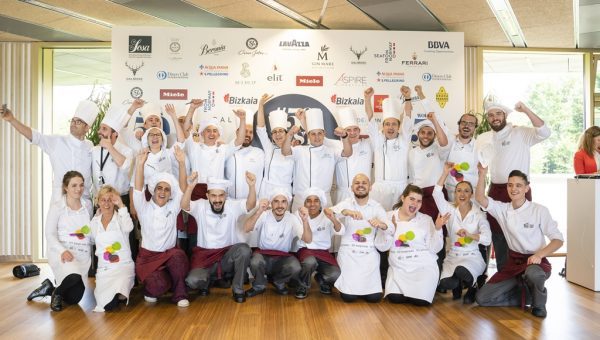 50 Best Masterclasses: Live cooking and tasting with ground-breaking international chefs
As one of the signature events of The World's 50 Best Restaurants, the Masterclasses will offer exclusive up-close access to the cream of global culinary talent on Sunday 23rd June, 2019. Masterclasses will give guests a chance to witness dishes being created by Copenhagen's culinary genius and multiple-time award winner, Rasmus Kofoed; to discover Peruvian cuisine with Virgilio Martínez and Pía León, the husband-and-wife team behind Central in Lima, Peru; or pick the brain of trail-blazing Gaggan Anand, whose eponymous restaurant in Bangkok has topped the Asia's 50 Best Restaurants list a record four times.
Sunday 23rd June, 9.45am – 11.15am: Rasmus Kofoed, Geranium
Dive into Scandinavia's gastronomic waters with a tour of wild and organic seafood dishes. Kofoed takes to the stage to explain his food philosophy via a menu that includes some of the best seafood cookery the world has seen, served in guises that toy with diners' interpretation of the norm.
Sunday 23rd June, 12noon – 1.30pm: Virgilio Martínez and Pía León, Central
Learn about the cutting-edge Peruvian fare served at the three-time winner of Latin America's 50 Best Restaurants. The couple take into account elevation, topography and idiosyncratic ecosystems in their dishes to whisk diners on an extraordinary journey from sea to land and mountains.
Sunday 23rd June, 2.15pm – 3.45pm: Gaggan Anand, Gaggan
Meet the chef behind Gaggan in Bangkok, which will take its final bow in June 2020. This Masterclass marks an opportunity to hear from the Kolkata-born chef who gave the world a new vision of Indian food that marries space-age techniques with centuries-old traditions.
Masterclasses will be held at Marina Bay Sands Expo & Convention Centre. Tickets are priced at S$150 each, and are available via www.MarinaBaySands.com/W50B.
Chef collaboration menus: Top toques to delight discerning palates
Upping the gastronomic ante are the collaborative meals featuring acclaimed chefs from the most celebrated restaurants worldwide. They are paired with some of Singapore's best chefs to cook up unique and exceptional dining experiences across the island.
The line-up held in some of Singapore's most spectacular restaurants includes:
Mirazur, Alleno Paris and Atelier Crenn with Odette; dinner on Sunday 23rd June
Quintonil with CUT by Wolfgang Puck at Marina Bay Sands; dinner on Sunday 23rd June
Schloss Schauenstein with Corner House; lunch on Tuesday 25th June
For reservations, please contact each host restaurant individually via:
William Drew, Director of Content for The World's 50 Best Restaurants, says: "We are delighted to have many of the most respected chefs in the world join our upcoming 19th edition of The World's 50 Best Restaurants programme in Singapore. I can't think of a better way to mark the first time we are hosting this event in Asia than for food lovers in the region to have the opportunity to get up close with the chefs and share in their passion for food."
For more details, information as well as the 2019 announcement and results please visit: www.theworlds50best.com