Sun with Moon Japanese Dining & Café Launches 2019 Grand Menu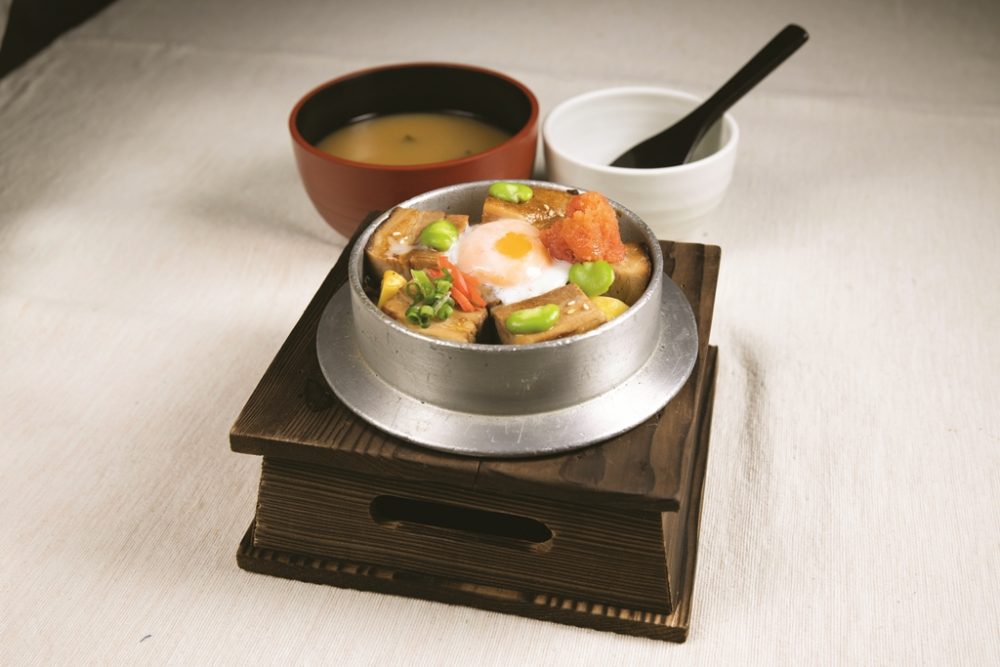 Sun with Moon Japanese Dining & Café has launched their latest 2019 grand menu, featuring a repertoire of brand-new creations, together with new spins on all-time favourites.
The launch of the 2019 grand menu marks the well-loved restaurant's 14th year in Singapore. The 170-seater restaurant is known for offering delectable modern Japanese dishes, as well as authentic traditional Japanese fare not commonly found in Singapore since its inception in Singapore in 2005.
Specially curated by Executive Chef Mr. Toshio Sawai whose illustrious culinary career had its beginnings in Kitcho, one of the most luxurious and reputable Japanese restaurants in Japan in 1983, the grand menu showcases a line-up of brand-new dishes, such as:
Kaisen Yukke
This appetizing dish of freshly-diced salmon, tuna, yellowtail sashimi is marinated in a sweet, spicy soy sauce and topped with an irresistible, flowy soft-boiled egg. Wrap it all up in seaweed for an umami-laden bite.
Sun-style Fish & Chips
A twist on the classic fish and chips, Sun's version offers crispy deep-fried horse mackerel and salmon with golden fries. For extra satisfaction, dip them in wasabi tartare and chili sauce.
Canadian Sangenton Tonkatsu & Salmon Sashimi Dinner Set
One of the most beloved 'western'-style foods in Japanese cuisine, don't miss out on Sun's juicy deep-fried Sangenton pork cutlet and 3-piece salmon sashimi set. The Canadian Sangenton pork is highly-favoured in Japan for its good quality and high-level food safety system.
Premium Kaisen Mix Nabe Set
Indulge in a simmering Japanese hotpot brimming with snow crab legs, sliced salmon, scallops, prawns, squid and vegetables in your choice of hotpot soup on this all-new nabemono dish.
The set option is served with miso soup, Japanese rice, and comes with a choice of side dish.
All nabe dishes on the Sun's new grand menu now come with a choice from the four soups.:
⦁ Sweet and clear Sukiyaki soup
⦁ Delicate Wafu soup
⦁ Mildly spicy Pirikara Miso soup
⦁ Rich Thick Miso soup
Diners will be delighted at the variety of sakes, wines, and spirits specially selected by in-house sommelier Mr. Daisuke Shibuya. Mr Shibuya achieved his Sommelier Certification in 2007, and has gone on to acquire many accolades in wine, sake and shochu appreciation.
Sun with Moon Japanese Dining and Cafe is located at:501 Orchard Road, #03-15 Wheelock Place, Singapore 238880
For reservations please call: (+65) 6733 6636, email: info@sfbi.com.sg or visit: www.sunwithmoon.com.sg/ for more information.