Spend Your New Year with Taste Gourmet's Festive Offerings!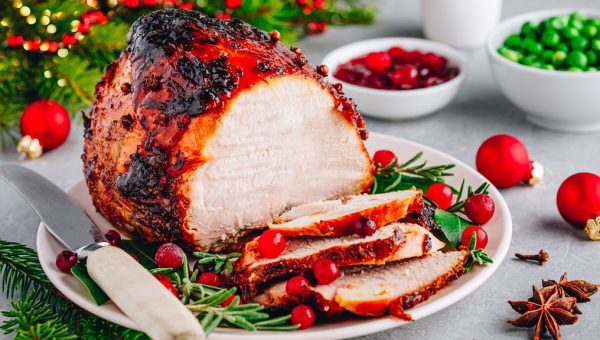 CONTENT: Adriel Yong

If you are looking for a wide range of delicious cuts for a cosy year-end party at home, look no further! Taste Gourmet Market have launched new flavours and bringing back the crowd favorites. The selection of cuts has been specially put together by their highly experienced master butcher with more than 10 years of culinary experience. Put together, their festive offerings are guaranteed to give you and your loved ones a memorable end to the year.

The newly launched dishes are a must-try for your year-end celebrations. In particular, we would recommend the Sake Kurobuta Ham (S$48, 1kg), Slow-cooked Peppery Beef Pastrami (S$48, 1kg), and Roasted Beef Ribeye with Homemade Herbs Mustard with Shallot & Thyme sauce (S$138, 1.6kg). In particular, the Sake Kurobuta Ham had deep flavors that left us wanting more with each slice. There was also a sweetness that probably came from the infusion of sake. This will definitely be a crowd pleaser. The roast beef is also a great addition to the feast, especially when paired with a well-balanced Shallot and Thyme Sauce that compliments the roast perfectly. We also enjoyed how tender the roast beef was and appreciated that it was not too dry.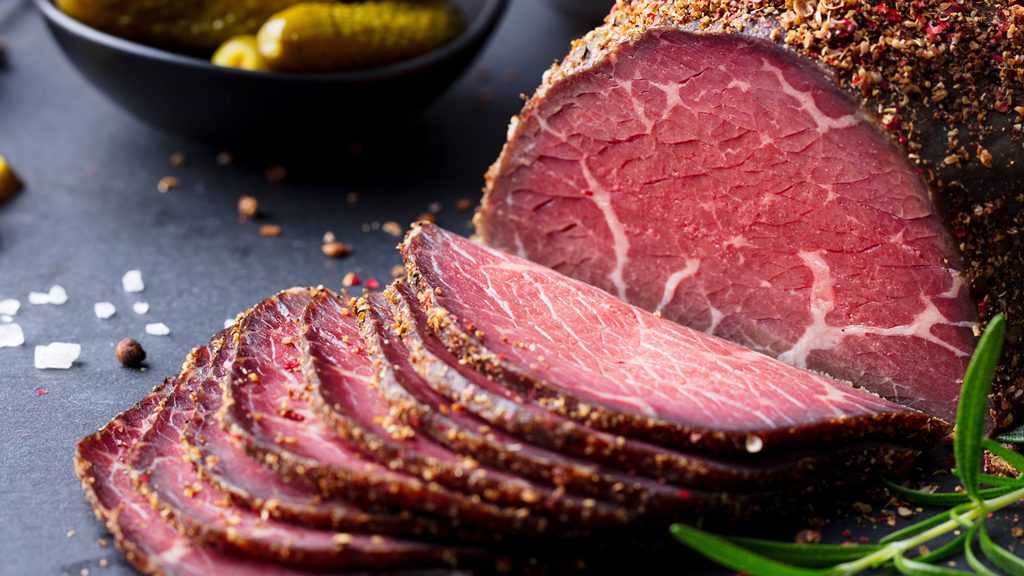 For returning favorites, we would recommend the Guinness Beef Sausage (S$20, 600g). Other items on their Offerings include the Signature Spice Rubbed Whole Turkey (S$138, 4.5-5.4kg) that comes with Giblet Sauce & Cranberry Sauce that is guaranteed to be the main attraction at the dinner table. We would also recommend that you check out the wide selection of cheese that they have that can be served either before or after dinner.

For more interesting twists to your year-end gathering, you can also check out the other offerings by Taste Gourmet Market. The first is a collaboration with Ah Ge Li Nanxing to table his childhood favorites such as Ah Ge's Curry Chicken Set (S$9.90) and Ag He's Dried Scallop Hae Bee Hiam with Croissant (set of 3 for S$7.90).


The second would be the sushi and sashimi platters from SENS Seshi and Grill, handcrafted by Chef Kent who has more than 25 years of experience across various five-star hotels and restaurants. SENS is also currently running a promotion with The House of Suntory where you can enjoy a free SENSE Sashimi Platter (worth S$60) with any purchase of a bottle of Haku/Roku/Chita at S$85 each. The platter is guaranteed to be fresh based on imports of the day. Do note that this promotion is valid for dine-in only at SENS Sushi & Grill.

Taste Gourmet Market
118 Holland Avenue, Basement 1 of Holland Raffles V Mall, Singapore 278997