Taste The FYR Signature Way of Cooking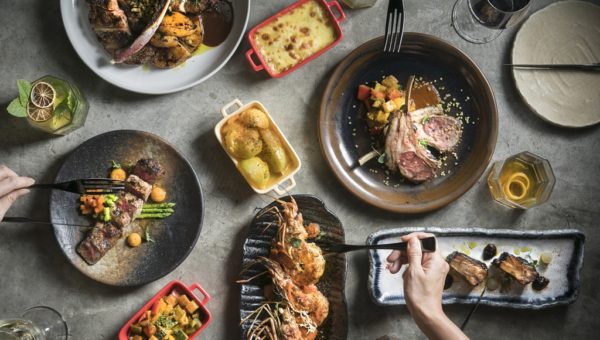 CONTENT: Andrew Kho
IMAGES: Luxe Multimedia
Located along the stretch of bar's and specialty restaurants along Boon Tat Street is barely 3 year old restaurant called FYR. When they first opened they were called FYR Cycene Ond Drinc but has since dropped the latter since their recent revamp and is now only called simply FYR which also means Fire.
FYR's new look is now more modern with warm, cozy interior with creative wall backdrop design evoking more of a fun, casual get together whether on weekdays or weekends but continues to ignite aromatic flames from its charcoal oven to your table.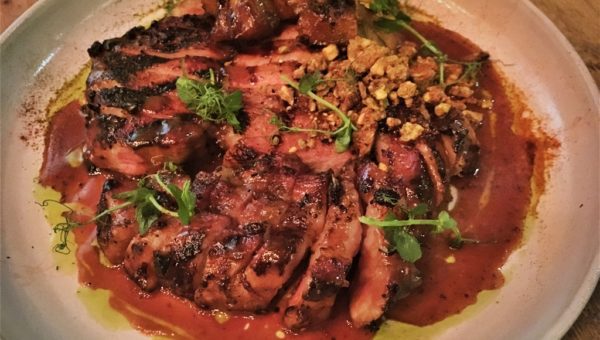 Helming the kitchen at FYR is Culinary Director Micail Chepi who as a native of West Java, Indonesia – home to some of the world's most active volcanos – is no stranger to the power of fire. Classically trained under the mentorship of critically acclaimed French chefs Gilles Marx and Eric Guilbert, he specialises in modern European cuisine and wood-fired grilled meats and seafood. Diners will find Chef Micail's repertoire of food bursting with rich, rustic flavours tinged with hints of spices and herbs from his homeland, all of which allow the dishes to speak for themselves.
FYR is known for its signature art of cooking with fire in all forms from grilling, barbequing, roasting, searing and smoking, diners can savour classic grills that are given a modern Asian twist.
Signature Starters
Warm up your mood with FYR's Grilled Freshwater Prawns with prawn jus, saffron rouille and lemon dust. Their Wagyu Striploin with Asparagus, oyster vinaigrette, basil and date sauce is delicious but their Iberico Pork Secreto which is served with pineapple infused roasted rum, chilli and pistachio crust is simply oozing with goodness and melts in your mouth, we would definitely return just for this dish.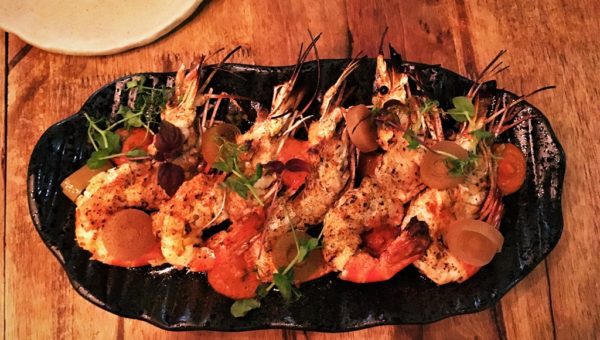 Signature Mains
Now that your mood is warmed up, it is time to check out three signature main dishes from the restaurant which is definitely a must try when you come here. First is their Prime Ribeye with momotaro tomato, basil, fried and crisp shallot, the beef is so tender and melts in your mouth. Enjoy the Iberico Pork Tomahwak served with pineapple infused with roasted rum, chilli and pistachio crust with your friends as the portion of this delicious fall of the bone dish is good to be shared with a group of friends over some drinks, huge portion but reasonably priced. Lastly, the Scallop, Prawn and Chorizo Rice with prawn broth, garlic aioli, shaved bonito is a dish you must order if you prefer to have fresh delicious scallop and prawns if not you can skip this dish, we find the Chorizo Rice too toasted and nothing to shout about except of the huge fresh scallops and fresh prawns served along with this dish.
Signature Desserts
It is now time to cool down the fire within you with two of their signature desserts. The Black Sticky Rice with sesame tuile, grapes and coconut ice-cream is refreshing and reminds us of the Pulut Hitam but this time is just fused the modern way while the Lime Panna Cotta with meringue, vanilla-almond chip, lime zest is something unique, the Lime and Meringue blends well neutralizing the sour taste from the Lime.
FYR is located at 19 Boon Tat Street, Singapore 069619
For reservations, please call +65 6221 3703 or reserve online via Chope