Amber Lounge Singapore 2017 Wrapped Up On A High Note With A Party Like No Other
IMAGES: Amber Lounge 
Amber Lounge Singapore 2017 ended on a high not on Sunday 17th September, Celebrating 10 years of Amber Lounge Singapore and a decade of Singapore Grande Prix with stellar line up of performances by chart-topping songstress, Raye, the voice of Jax Jones' multi-platinum selling single 'You Don't Know Me' and Jonas Blue's widely acclaimed 'By My Side', whose powerhouse performances, alongside international DJs, including DJ Ono and DJ Buddha.
From dusk till dawn on Saturday 16th September, this year's opening night of Amber Lounge Singapore 2017 elevated ultra-high-end luxury entertainment to new heights, uniting on one unmissable occasion the worlds of motorsport, luxury fashion labels, charity, live entertainment, and electrifying nightlife, in one breathtaking party.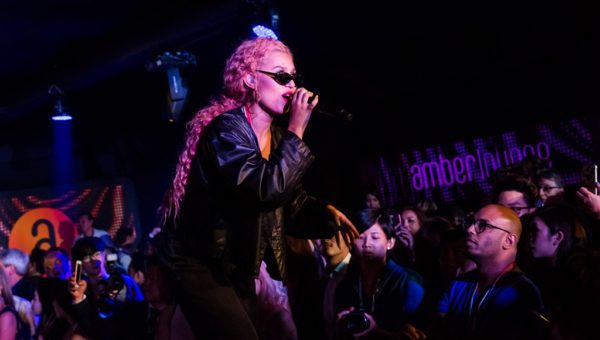 With 10 years of spectacular racing on the city streets to celebrate, the official opening of Amber Lounge Singapore 2017 played host to the world's only F1 Driver Fashion Show, featuring the dashing young racers of Formula 1 rocking the runway in an elegant menswear collection by John Grace Suits, alongside a bevy of international models who sashayed the legendary Amber Lounge catwalk in groundbreaking avant-garde designs by Singaporean couturier MAX.TAN. The iconic fashion show also featured the finalists of Miss Universe Singapore 2017, dressed to impress the crowd in the stunning designs of Nida Shay.
This year's fashion extravaganza also featured a silent auction, in support of Make-A-Wish Singapore. The foundation, which has become the largest wish-granting organisation in the world, grants the wishes of children with life-threatening medical conditions to enrich the human experience with hope, strength and joy.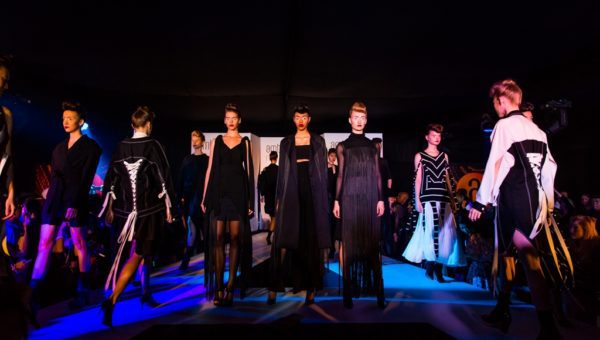 On Sunday, Singapore certainly delivered an exhilarating Grand Prix on this special occasion. The first wet F1 Night Race in its 10-year history was action-packed from start to finish, with the two Ferraris crashing out in the first corner and only 12 cars of 20 finishing the race. No sooner had the checkered flag fallen at the Marina Bay Street Circuit than drivers were rocking the black carpet at Amber Lounge Singapore, ready to party with Esteban Ocon, who ended his special day with yet another Top 10 finish. Not everyone is fortunate enough to be serenaded by a chart-topping sensation, but Superstar singer, RAYE, delivered an adrenaline-charged rendition of Happy Birthday to Esteban, before a powerhouse performance of some of her monster hits.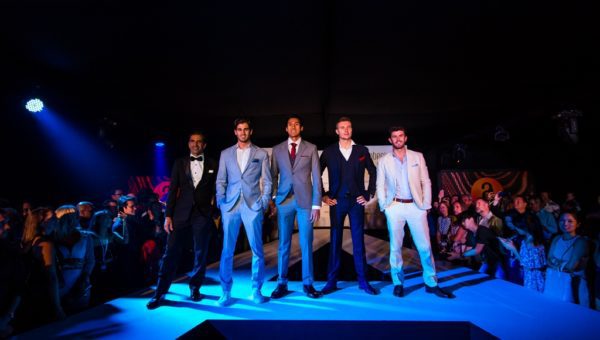 All weekend long, from dusk till dawn, Amber Lounge Singapore delivered a thrilling non-stop nightlife experience. Among the array of premium highlights this year, Amber Lounge Singapore catered to true luxury aficionados with an opulent Magnum Pleasure Bar, serving customised Magnum ice-creams and a Manhattan Cocktail Bar, where world-class bartenders served artisanal cocktails, and featured free-flowing bottles of Roberto Cavalli Vodka. Guests were kept hydrated throughout, courtesy of Vellamo Water.
Enjoyed in four spectacular racing destinations, Amber Lounge is the realization of a vision held by Sonia Irvine, a pioneer of F1 nightlife experiences, to create the most sought-after events on the F1 calendar.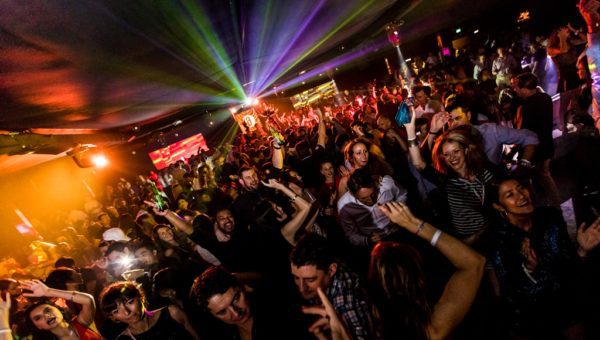 Also featuring high on the long list of reasons to party extra hard last night was the news that Singapore will play host to F1's only Night Race for at least another four years. In turn, Amber Lounge committed to hosting breathtaking nightlife experiences at this first-class racing destination.
"10 years of Amber Lounge in Singapore has a been an incredible privilege", says Sonia Irvine, Founder and CEO of Amber Lounge. "At every event, we at Amber Lounge aim to provide our guests with the most entertaining and luxurious way to experience the true glamour of F1. I'm thrilled that we'll be continuing to infuse the Singapore Grand Prix with the Amber Lounge party spirit into the future. If you missed us this time in Singapore, join us soon for our upcoming events in Mexico City and Abu Dhabi!"
Amber Lounge Singapore has come to a close but next stop is the high-octane Amber Lounge experience in Mexico City (October 28,29) and to exotic Abu Dhabi (25, 26 November) for the 2017 season finale.
For more information visit www.amber-lounge.com