Three Best Luxury Hotels in Hong Kong you should stay at during your next visit to the City
CONTENT: Andrew Kho
With Hong Kong opening up once again to tourism since the global pandemic, travellers are now slowly heading back to the city to enjoy shopping and dining at the local restaurants and cafés, including popular dim sum establishments.

With the numerous options of hotels for you to choose from, we have helped you shortlist the three best luxury hotels for your next visit to the city. Two are a recent opening while one has been a popular choice of stay for tourists.

So here's our three best luxury hotels in Hong Kong.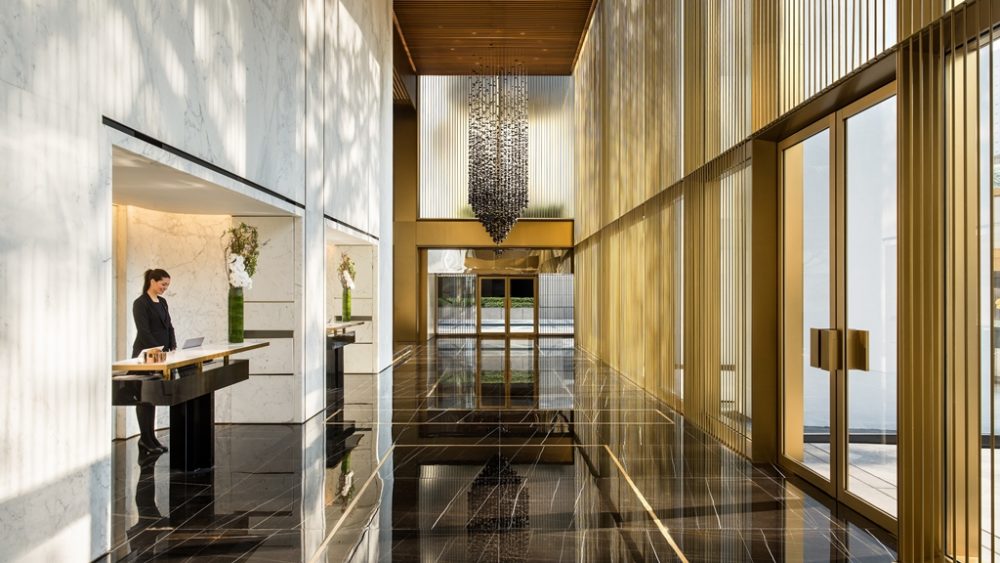 The Murray, Hong Kong
Located at the Cotton Tree Drive in Central, Hong Kong, The Murray is located at the same site of the former Murray Building built to house government offices in 1969.

Considered one of Hong Kong's iconic landmarks and part of Conserving Central initiative introduced by the Hong Kong government in 2013, Wharf Holdings redeveloped the site into a 25-floor 336 rooms and suites with signature restaurants and bar along with five-star amenities including its signature cassia lounge. Today, the property is the only hotel in Hong Kong that is affiliated with "The Leading Hotels of The World" and also named a Five-Star Hotel by the prestigious Forbes Travel Guide

There's a touch of luxury and heritage the moment you walk into The Murray with its white and black marble floors with their signature "bronze" stainless steel finish along with floor-to-ceiling windows behind the arches which brings in natural light from the lobby and podium floors. A total $20 million worth of Limited-edition artworks such as the "An Aggration" by South Korean artist and Charcoal and Neon String (2017-0106) can be found within the hotel. Visitors who visit the property during the month of April are in for a surprise as the Cassia Javanica tree located near the Arches turns to pink which can be compared to the popular Sakura tree in Japan.


All 336 rooms and suites are designed by Foster + Partners, known for their work with the Gherkin in London as well as many iconic buildings and structures around the world. Each of the bedrooms features uniquely recessed windows allowing abundant daylight without direct heat from the morning sun. We stayed at the 50sqm N3 Grand Deluxe Room which has unobstructed view of the St. John's Cathedral, the room are adourned with plus carpets while the surfaces are covered with rare stones, leather and textiles. The contemporary interior of the room is complemented with luxurious separate bath and shower facilities in black and white Calacatta marble.

The Murray further offers a wide choice of restaurant offerings from all-day dining establishment, The Tai Pan, Outdoor restaurant Garden Lounge which serves afternoon-tea, a lobby bar Murray Lane or the popular rooftop bar and restaurant The Popinjay's.


Highlight of our stay would be the Cassia Lounge experience which offers all-day free-flow exquisite bites, early evening canape with Ruinart Champagne and curated wines, cocktails and personalised concierge service.

The Murray is currently offering a Cassia Lounge Package available until 31 December 2023 which includes One night accommodation, Cassia Lounge access for two guests, Complimentary daily breakfast for two at The Tai Pan or Garden Lounge, Late check-out up to 3 p.m. on departure day (subject to availability), 20% discount on laundry and dry cleaning and 15% discount on Wellness at The Murray. For bookings please call +852 3141 8888, e-mail themurray@niccolohotels.com or visit Website 

The Murray Hong Kong , 22 Cotton Tree Drive, Central, Hong Kong
Website 


The Langham, Hong Kong
Located in Hong Kong's popular shopping and dining destination Tsim Sha Tsui, The Langham, Hong Kong is the epitome of luxury and touch of European elegance.

Nearby the property are numerous top luxury designer brands and award-winning dining establishments including The Langham Hong Kong's very own Three-MICHELIN starred T'ang Court, the Cantonese restaurant has retained its Stars for the eight consecutive year since 2016.

If ever the Langham Hong Kong is ever to bow out of the city (which I doubt), this would be a big disappointment to discerning travelers and to Hong Kong itself – they would be losing a hotel icon in the city.

While the property opened in 1989, this doesn't mean that the property is outdated, in 2015 the property commissioned London-based interior and architectural design firm, G.A Design for an extensive USD 300 million world-class transformation with an emphasis on its new signature suites.


Each of the 498 guest rooms and suites are each finished with fine fabrics, silk drapes and fully-equipped with the latest hi-tech amenities. We stayed at the One Bedroom Suite which features a separate living room, spacious bedroom, including a marble bathroom with Diptyique bathroom amenities. The 55sqm suite is adorned a blend of light turquoise blue, floor to ceiling windows, plush carpet which embodies a touch of elegant European charm.

The property sets a new five-star benchmark with its impeccable guest services focusing on each and every guests comfort during its stay, from personalised pillow case to personalised bath robe including surprise in-room traditional Hong Kong afternoon tea set, evening turn-down DIY cocktail set, offering the very best that luxury has to offer.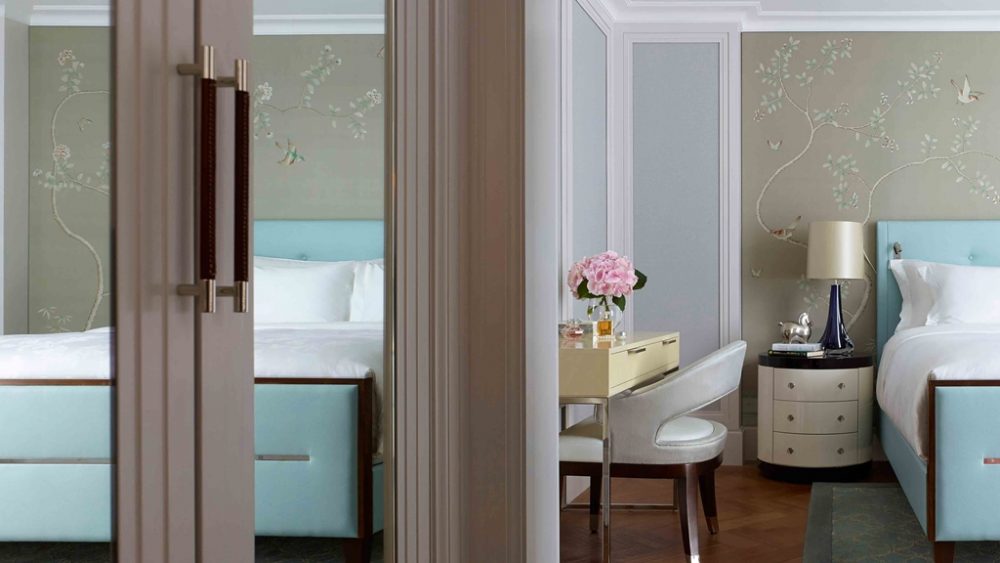 Guests staying in any of the suites are further accorded complimentary access to The Langham Club with exclusive Langham Club privileges such as dedicated private check-in/ check-out at the club, Daily Breakfast, complimentary drinks and beverages throughout the day, Evening cocktails including a free flow of Champagne, premium selections of red and white wine, an assortment of canapés and complimentary 2-hour use of the library boardroom. Laptops, iPads are also available upon request.

The Langham Hong Kong, 8 Peking Road, Tsim Sha Tsui, Hong Kong
Website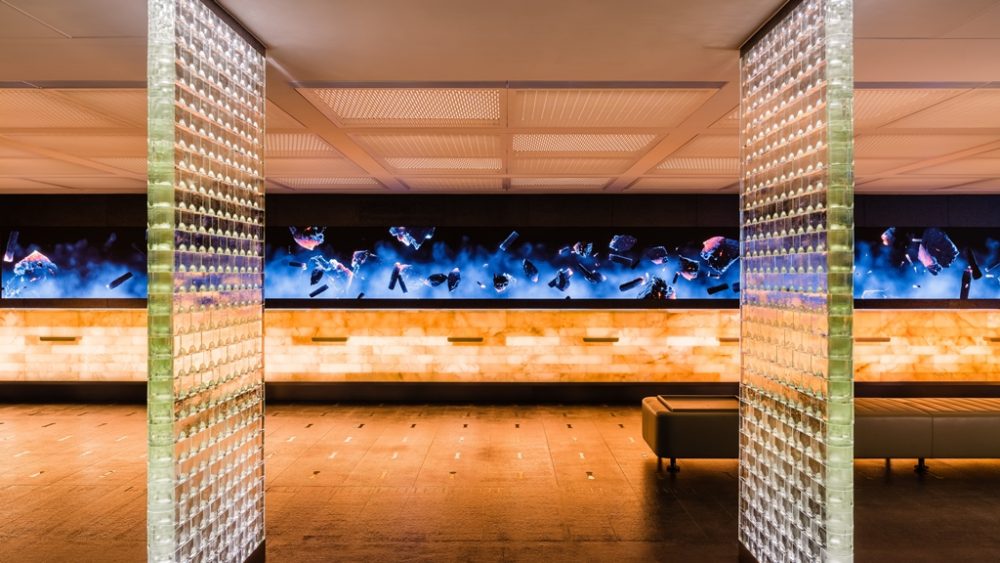 The Regent, Hong Kong
The Regent is back! Yes! One of Hong Kong's most luxurious hotels during the 80's have reopened in March 2023 located at the same exact location and building where it originally was before it was rebranded to Intercontinental Hong Kong in 2001.

The property engaged Hong Kong born and revered Chi Wing Lo to lead the architect and design for the entire refurbishment. This is also Lo's first hotel project in his career. The refurbishment encompass all guestrooms and suites, public areas, restaurants and function halls. The building façade was also refreshed with a contemporary new look with a 18 golden domes fountain illuminating the driveway leading to the main entrance.

Grand wooden doors welcomes you to the grandiose lobby with 16 vertical glass brick screens resembling floor-to-ceiling chandeliers, the screens filter light in motion, creating a mesmerizing display of restrained opulence and implicit crystallinity inspired by Chinese "LiuLi" glass art. The check-in counter features an eye-catching 15-meter-long digital art LED screen showcases animated ignitions of charcoals, enchanting sparkles, and dancing clouds of steam by Hong Kong new media artist Hung Keung. Walk further and you will see a stretch of custom piece of art, displayed on a long, scroll-inspired screen on display, all crafted from pieces of the original art collection this space is also one of the property's most popular photo spot.


Each of the property's 412 rooms and 85 suites features a combined Chinese and Japanese elements starting from the serene wooden door entrance designed with circles which represents the quest for perfection and the square representing the earth and sky in Chinese traditions. Walk inside the room and be awed by the well-designed space utilization layout, the soft-tone carpets, rhythmic vaulted ceiling, and fine craftsmanship in wood, leather, fabric, glass, and stone which brings comfort and peace to every travellers. A warmly lit cocooning wavelike canopy that adorns the ceiling. Each of the furniture's inside the room were designed and handcrafted by Lo.

We stayed in the 38qm Classic Harbourside Room with a frame like spectacular view of the Victoria Harbour. Aside from the stunning view, we loved the sliding door concept leading to the Oasis bathroom with a very cute Japanese style curved, free-standing bathtub. A moongate design of Nero African granite leading to a one-of-a-kind bath and shower with a separate shower. Flamed and brushed granite, natural oak, split cut "illusive" granite accents, honed Calacatta vanity counters, and double wash basins adourn the mood of the bathroom and the room.

Walk towards your window porch and you will be surprised to find a small Japanese bonsai looking plant which will eventually grow in years to come.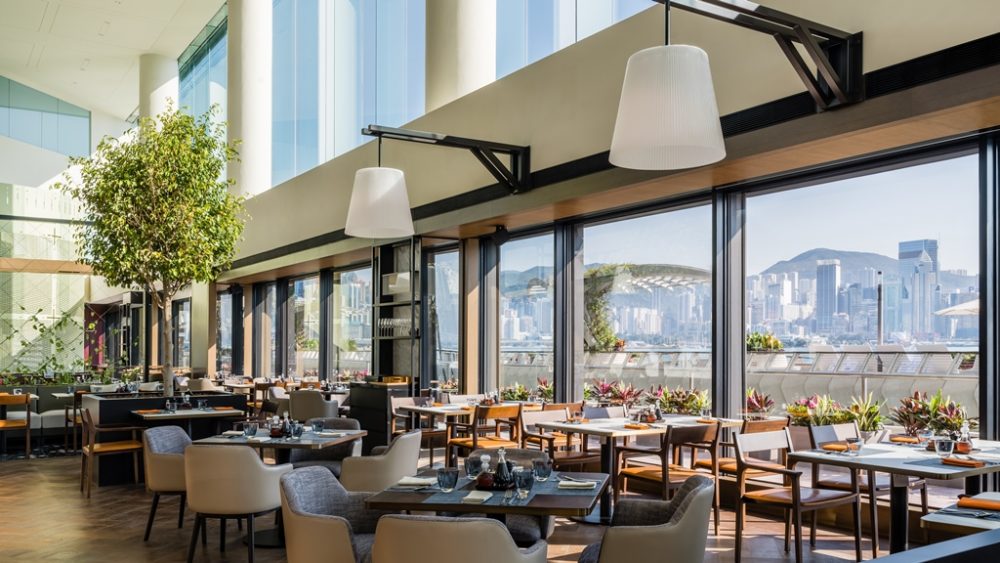 Home to Two-MICHELIN starred Cantonese restaurant Lai Ching Heen, other dining options at the property include The Steak House serving the finest meat from around the world, All-day dining buffet restaurant Harbourisde and Lobby Lounge which serves afternoon tea, snacks and evening drinks with captivating view of the Victoria Harbour.

The Regent Hong Kong, 18 Salisbury Road Regent, Tsim Sha Tsui, Hong Kong
Website