Elevate Your Home Hygiene with Bbyeol Solaris UVC Sterilizer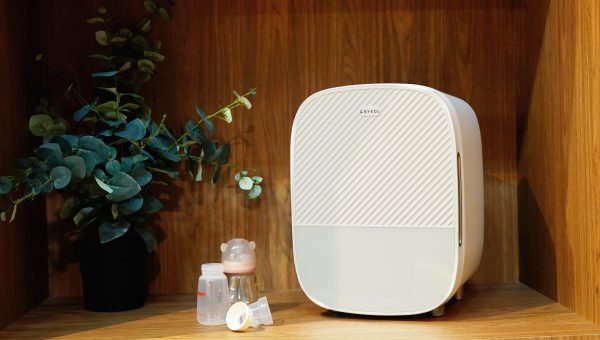 Conventional UV sterilizers have long faced a critical challenge – the wear and tear on UVC lights caused by excessive heat during the sterilization process. This often led to reduced efficiency and a shortened product lifespan, compromising the effectiveness of the sterilization process. Consequently, traditional UV sterilizers often fail to maintain their efficacy beyond the initial few years, leaving users seeking more reliable and enduring solutions.
The all new Bbyeol Solaris UVC Sterilizer now comes equipped with the patented EternalGuard Technology which marks a paradigm shift in UVC sterilization. By ingeniously reversing the sterilization cycle, Bbyeol Solaris prioritizes the protection of the UVC lights. The UVC sterilization now occurs before the heating process, ensuring that the lights are shielded from damaging temperatures. This patented strategy has remarkable benefits for users:
Unprecedented Product Durability: EternalGuard Technology ensures that the UVC lights are shielded from wear and tear, extending the overall lifespan of Bbyeol Solaris. Users can now enjoy a durable and long-lasting sterilizer that stands the test of time.
Enhanced Sterilization Efficiency: With the UVC lights protected from harmful heat, Bbyeol Solaris delivers unparalleled sterilization efficiency. This cutting-edge technology guarantees that every item is thoroughly sanitized, leaving no room for harmful pathogens.
Consistent Pathogen Targeting: The precise wavelength emission of the UVC lights is preserved, allowing Bbyeol Solaris to effectively target and neutralize a wide array of harmful microorganisms. Users can rest assured that their health and safety are never compromised.
Safety at Its Core: Bbyeol Solaris prioritizes user safety with its meticulously designed EternalGuard Technology. The product is engineered to prevent thermal damage to the UVC LEDs, providing a secure and reliable sterilization solution.
With increased efficacy and extended lifespan of the UVC lights, Bbyeol Solaris can provide longer lasting usage for its users. From sterilizing baby bottles, teethers, and little toys to safeguarding cutlery, mobile phones, and even makeup brushes, Bbyeol Solaris grows with the users, offering multiple uses to suit various sterilization needs. Designed to be compact in size, it perfectly fits into local homes, ensuring a cleaner and more hygienic environment for years to come.
Bbyeol Solaris UVC Sterilizer comes in white, now offering an exclusive launch price of S$299 (UP: S$429) until 31 December 2023.
Bbyeol Solaris UVC Sterilizer is available for purchase through their official website or physical showroom located at 33 Ubi Ave 3, #01-31, Vertex, Singapore 408868. Strictly by appointment only.