W Bangkok Does Brunch Like No Other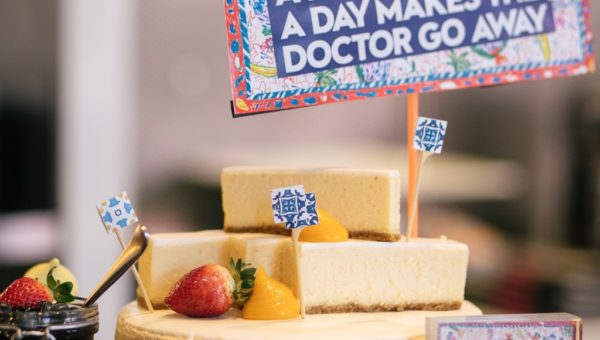 CONTENT: Andrew Kho
IMAGES: W Bangkok & Luxe Multimedia
Wake up to a wide array of International favourites every first and third saturday of the month at W Bangkok's " W Does Brunch" – the most happening Saturday brunch in Bangkok.
W Does Brunch offers a spread of delectable delights from gourmet cheeses, selection of cold dishes, grilled meat, seafood, pasta and carved roasts. not to mention the unlimited flow of wine, cocktails, beers and sodas.
Upon stepping out of the elevator, you will be immediately greeted by the live music being played by their resident DJ as well as the various cocktail stations lined up to welcome you to Kitchen Table – the venue for W Does Brunch.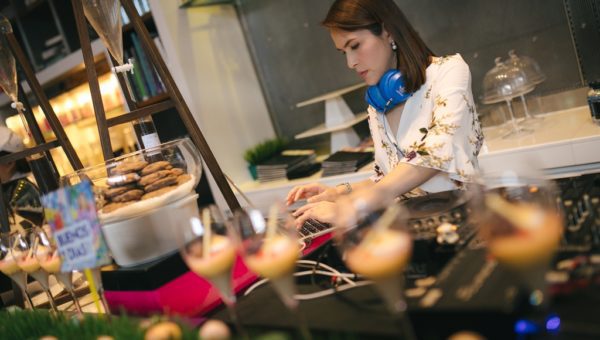 Some of the cocktail stations available for you to choose from is their iconic Gin Tonic & Bloody Mary wherein their mixologists craft the perfect mix of gin, tonic water and garnish served in a tall baloon glass or opt for their Bloody Mary. There is also a DIY Mimosa station where you can craft your own mimosa creation or head to the Pimm's station for their uniquely curated Saturday afternoon aperitif. Lastly, not to be missed is the famous Woohito, a selection of W's interpretation of the Mojito.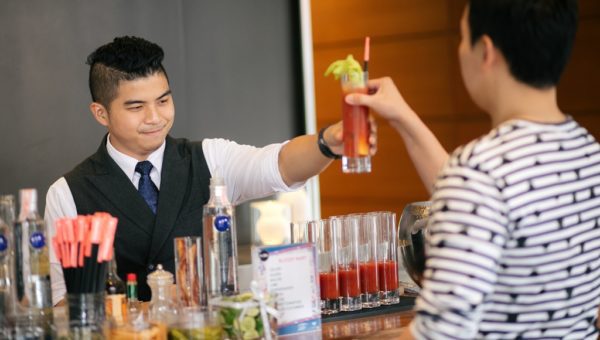 Once you are ushered to your table you will be overwhelmed by the amount of quality food selections available at the buffet spread. Once seated, each diners are given a map of the layout of the brunch indicating the different stations available for you to choose from, this is something we felt was fun and this also indicates how massive this brunch is.
Among the highlights of the expansive buffet is their seafood cold station with choices from snow crab, black mussel's, slipper lobster, Alaskan king crab legs and freshly chucked oysters. The selection of cheeses and seafood charcuterie just tastes so good that you would want to have more. From the "Hot Counter", Carnivores will love the selection of prime rib, pork knuckle and ribs available, but please do note that dishes may change from time to time so please check with the restaurant should you want to know what is on their plate on that specific day. we love the BBQ grilled skewers which is grilled in-front of you with choices of prawns, beef, pork, chicken or mutton, all are tender and flavourful.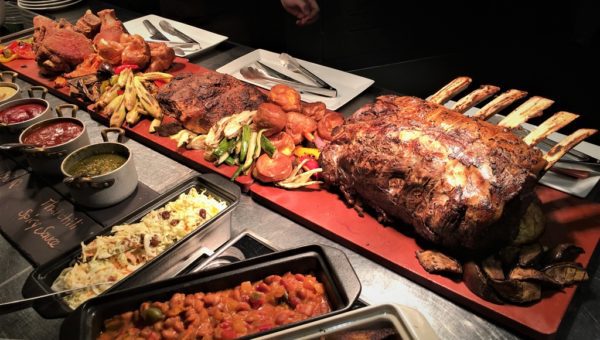 Lastly, a meal is not complete without heading to the sweet simple things and pick from the colourful and beautiful desert creations from their yogurt cheesecake, assortment of macarons, selection of pralines, tray of gateaux, pie, tarts and more.
There isn't something that you wouldn't want at this Saturday brunch venue and this being our first time to experience " W Does Brunch" we should say that this is one of the Best Brunch in Bangkok. The high quality of food choices, the impeccable service by the W Bangkok staffs and the live music that complements the cheerful dining atmosphere makes diners want to come back again. W Hotels is always known for coming up something quirky fun and unique and we should say W Bangkok's brunch lived up to that.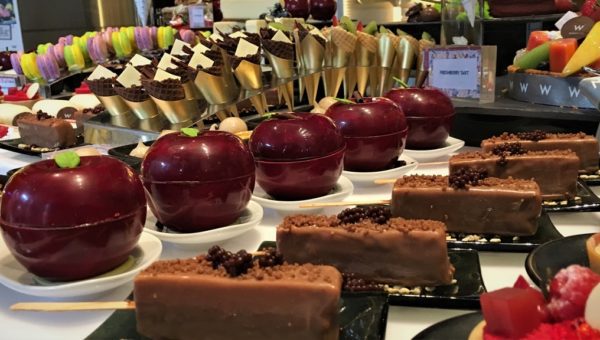 Whether you just want to have a relaxing Saturday afternoon with your loved ones or to celebrate special moments, "W Does Brunch" is a perfect place to be.
From October – December, #WDOESBRUNCH shows off their passion for #FUELYOURBODY by partnering with 'Pree Boutique Sportswear' – an up-and-coming activewear brand that mixes fashion with fitness for the hyper stylish girls. Be the first to explore the latest collection 'Arts of an Elysium'. Get fit while still looking fabulous.
Expect some additional healthy corners such as special 'Vegetable Butcher' station for this quarter only. Choose your own favorite vegetable for a clean meal. Plus, DETOX. RETOX. REPEAT. and try our 'Charcoal Cocktail' and slow pressed juices that are meant to help with detoxification.
W Does Brunch is held every first and third saturday of the month from 12:30pm until 4:30pm and is priced at Thb 2,500++/PERSON (includes soft drinks and juices) or Thb 3,100++/PERSON (includes cocktails, wines, beers and bubbles) *Kids age between 4 – 12 enjoy 50% off W Does Brunch package or they are welcome to order normal kids a la carte menu. SPG members enjoy a discount up to 20% discount.
W Bangkok is located at 106 North Sathorn Road, Silom, Bangrak, Bangkok 10500 Thailand
For Reservations or more information please call: +66 (0) 2344 4000, email bf.wbangkok@whotels.com or visit: www.whotelbangkok.com