It's The Ship Singapore 2018 Announces Final Line-Up
IT'S THE SHIP Singapore 2018 has announced its final lineup, welcoming Taiwan based DJs, KAKU and RayRay who are all set to turn up the music and heat onboard this year's Asia's Largest Festival at Sea.
Back by popular demand, KAKU, who has played at some of the world's most prestigious festivals including Ultra Japan and Tomorrowland in Belgium will no doubt keep the energy high throughout the night with his signature sound and beats. Fellow Taiwanese DJ, RayRay is also set to astound guests with her experimental approach to music as she immerses herself and her unique sound into each performance.
This year, some of Asia's best upcoming DJs will be playing alongside KAKU, RayRay, Paul van Dyk, Sander van Doorn, and many more making this year's lineup the brand's biggest one to date. Shipmates can expect to witness the likes of Al Ghazali, Ph4ntam, Devarra, Jyap and Diana Dee just to name a few.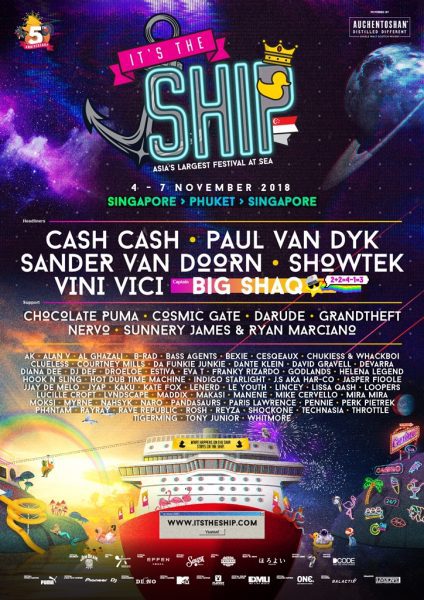 IT'S THE SHIP once again held their Deck Selecta competition this year with the aim of providing undiscovered DJs from across Asia the opportunity to showcase their DJ skills and musical flair to a wider audience.
Yusef Kifah, a 19-year-old DJ and music producer from Malaysia along with Juncoco, music director of World DJ Festival who comes all the way from South Korea were announced as winners. Fellow South Korean, Enoch An, whose remixes of traditional Korean music influenced by EDM and Trap was also announced as a Deck Selecta winner earlier this month. These three lucky winners will be performing onboard the 4-day 3-night party cruise in front of an expected 4,000 shipmates.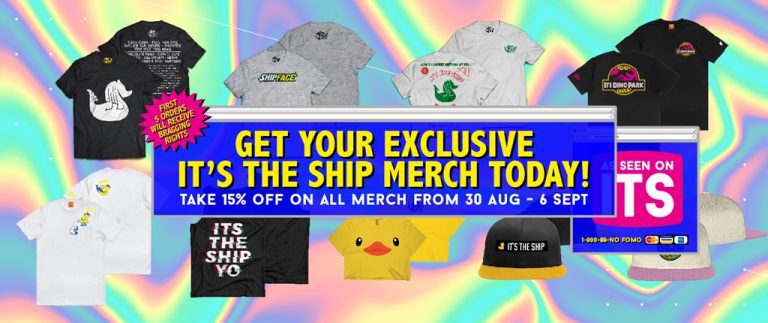 IT'S THE SHIP is a globally renowned festival experience like no other. This year's cruise will see itself embarking from its home in Singapore and journeying to the beautiful and exotic island of Phuket. Shipmates can expect a variety of parties, exciting artist-led side activities, world-class facilities and a multitude of surprises onboard the floating city. The pioneers of the cruise music experience in Asia are ready to turn up the heat and make this an unforgettable shipcation experience for all.
Official IT'S THE SHIP Singapore 2018 merchandise is now available for purchase this year with a special 15% discount available for a limited time only. All official merchandise can be purchased from https://www.itstheshipmerch.com
For more details please visit: www.itstheship.com