Junior Claus: A musical for the whole family this festive season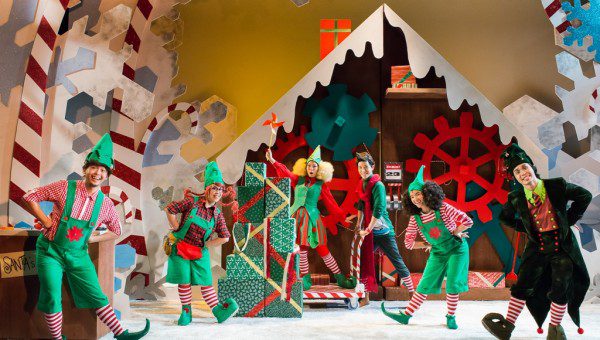 Singapore Repertory Theatre's (SRT) The Little Company (TLC) is pleased to announce their end-of-year musical for the whole family, Junior Claus, from 31st October to 14th December 2014.
Kate Golledge, who directed The Little Company's previous plays The Nightingale, Red Riding Hood and Fantastic Mr. Fox, returns to direct this Christmas time treat. "I'm really excited to be working with the most incredible cast and creative team," she says. "We can't wait to get into the festive mood."
Junior Claus (Dwayne Tan) is the rebellious heir to an immense empire in the North Pole, where elves busily prepare for the biggest day of the year – Christmas. When Santa (Benjamin Chow) falls into a deep sleep because the Belief-o-Meter falls to a dangerously low level, Grumpo the greedy elf (Timothy Wan) takes control of Santa's workshop and attempts to ruin the Yuletide season forever. Junior, alongside his friends Chipper the elf (Seong Hui Xuan) and Pengy the penguin , join forces to prevent this disastrous outcome.
Written by the amazing team of Christopher Dimond and Michael Kooman, and with fabulous choreography by Ashley Nottingham (Red Riding Hood), this musical emphasises the importance of cherishing family and friends instead of material possessions.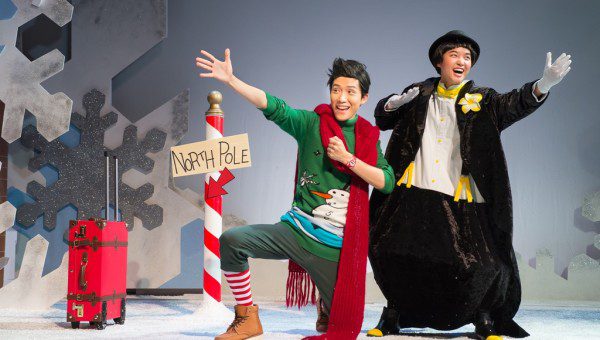 With upbeat tunes and engaging dialogue, Junior Claus will definitely warm the hearts of audiences of all ages.
Junior Claus will be staged from 31st October to 14th December 2014 at DBS Arts Centre – Home of SRT. Tickets starting from $32 on weekdays and $42 on weekends are now available from www.sistic.com.sg, at all SISTIC outlets and the booking hotline (65) 6348 5555.