REVIEW: Mrs. Doubtfire musical will keep you glued to your seat throughout the show!
CONTENT: Andrew Kho
IMAGE: Joan Marcus

Based from the 1993 hit Hollywood movie starring the late Robin Williams, Fox have teamed up with Broadway producer Kevin McCollum to bring Mrs. Doubtfire to stage.

The musical evolves around troubled out-of-job voice actor Daniel Hillard and his desire to do anything just to be with his kids. Troubled that he would be separated with his kids after his divorce, he sought the help of his brother Frank (Brad Oscar) to transform him into an older Scottish woman, Euphegenia Doubtfire. He then convinced his ex-wife Miranda Hillard (Jenn Gambatese) to hire him as his kid's nanny. This is where the excitement and laughter begins.

Leading the cast is Rob McClure, who steps into the shoes of being Mrs. Doubfire in this production. McClure, being a known comedian brought the house down with his dancing, singing and comedic personality. People might relate Mrs. Doubtfire to the William's portrayal in the film, but in this musical McClure got his own share of limelight as he recreates a totally new Mrs. Doubtfire persona.

The scene where McClure transforms into a woman with many Mrs. Doubtfires dancing and brooming is a breath of fresh air. McClure definitely owned his character in this musical adaptation.


The musical kept the storyline from the original motion picture but had also included new additions to fit into this musical including the Mr. Jolly Show played by played by Peter Bartlett, the host of the longest running children's show which has lost excitement over time, of which Mrs. Doubtfire will eventually take over the show's time slot. Bartless is hillarous everytime he comes to stage and brings laughter to the crowd, same goes to Brad Oscar who plays the role of Frank Hillard who never fails to give laughter to the audience whenever his voice becomes louder every time he tells a lie.

A chorus of singing and dancing to the new songs such as "Make Me a Woman", "What the Hell', "The Mr. Jolly Show", "Rockin Now' , "Playing with Fire" including the scene where Mrs. Doubfire panicked to prepare the family's dinner and he have to rely on the internet to solve his problem is entertaining.

As seen in the movie and now in this production is in the restaurant scene where the Daniel needs to run between two tables at the same day and time– one being his ex-wife and kid's family dinner and meeting show producer Janet Lundy. In this heart-warming and emotional scene, the real person behind Mrs. Doubtfire's prosthetics is revealed after he tries to save Stuart Dunmire (Mark Evans) from choking. This scene is totally like a cut-out from the original film and one of the highlight of the musical. This is a scene where the audience will look forward to.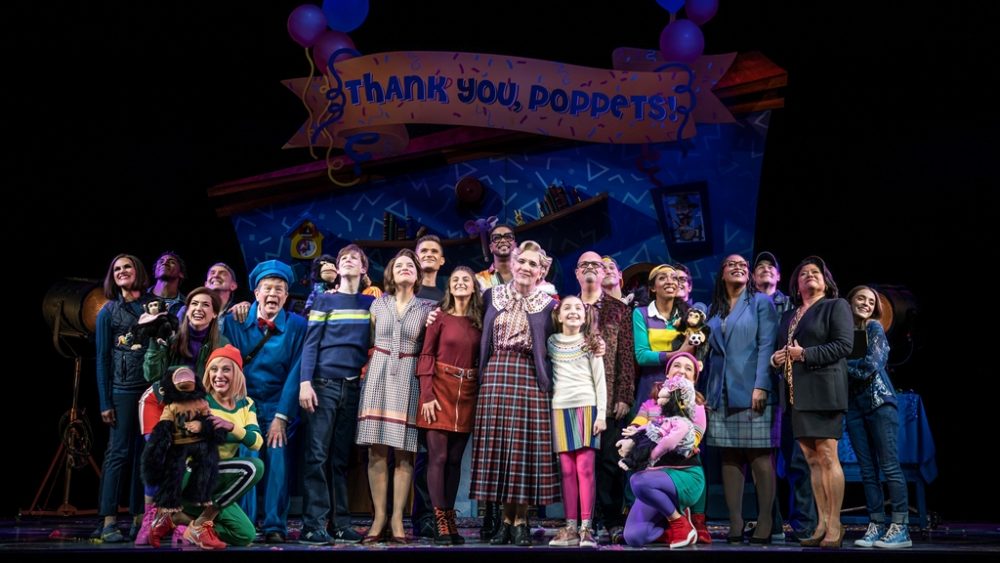 Directed by musical-comedy professional Jerry Zaks, Mrs. Doubtfire the Musical made some twists to some scenes, new music and introduces new characters but retains 80% of the original film's storyline. With McClure playing Mrs. Doubtfire, he along with the rest of the impressive cast members made the audiences forget about the pandemic. Adults and Kids can surely relate, cry and laugh to the scenes from beginning till the end. Mrs. Doubtfire is the musical comedy everyone needs to watch right now.

*Mrs. Doubtfire had played its final run last 29 May 2022. Keep updated for the UK tour in fall 2022 and US tour in 2023.

For more details and information and upcoming shows on Mrs. Doubtfire Musical, visit Website 
*Always stay connected with ChangiWiFi