7 Handy Tech & Charging Gadgets From Anker To Make Your Stay Home Life Easier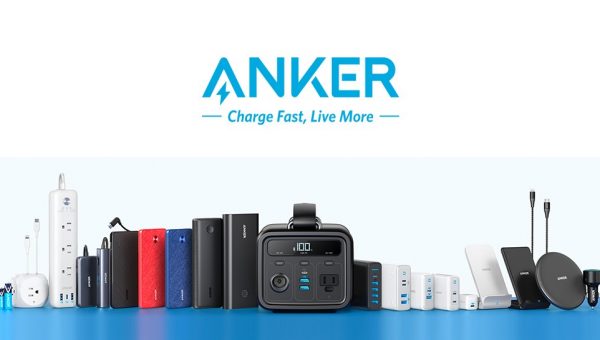 CONTENT: Michelle Ng

Tech brand Anker is probably most well-known for their portable chargers and powerbanks – hardy bricks that can last many charges. The tech brand also manufacturers many other nifty gadgets like speakers cables and docking stands to earphones. They even have a 3-meter-long charging cable that those who like using their phones across the room.

We've picked out a few of our favorite gadgets from Anker that we would not be able to live without after using them for merely a couple of weeks. And we also like how Anker's products are on the more affordable end of the tech spectrum without crimping too much on quality and durability.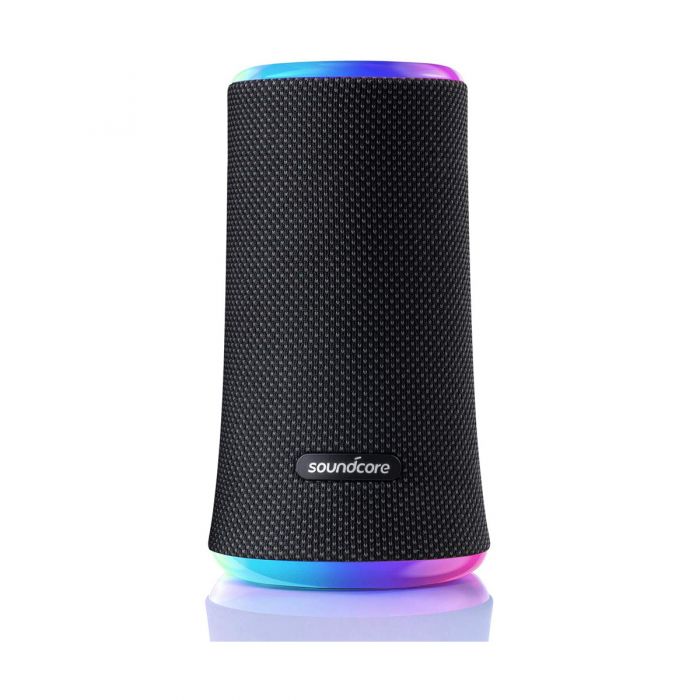 Soundcore Flare 2
The second generation of the Flare speaker boasts an enhanced audio upgrade from its predecessor, with a 20 watt output. It's basically everything we never knew we wanted from a Bluetooth speaker. It's small and compact, coming in slightly bigger than an aluminium drink can, has LED ring lights that flash in time to the music leaving you always party ready, and waterproof enough to last up to 30 minutes completely submerged underwater.

The 360 design means that your music is blasted around the whole room, instead of in a single direction. Sound-wise, the bass is pretty decent for the price you're paying. With a battery life of about 12 hours on a full charge, the speaker is good to go for a whole day out.

The Soundcore Flare 2 ranks high on the list of affordable speakers and we're honestly hard-pressed to find another speaker to beat that price with the same perks!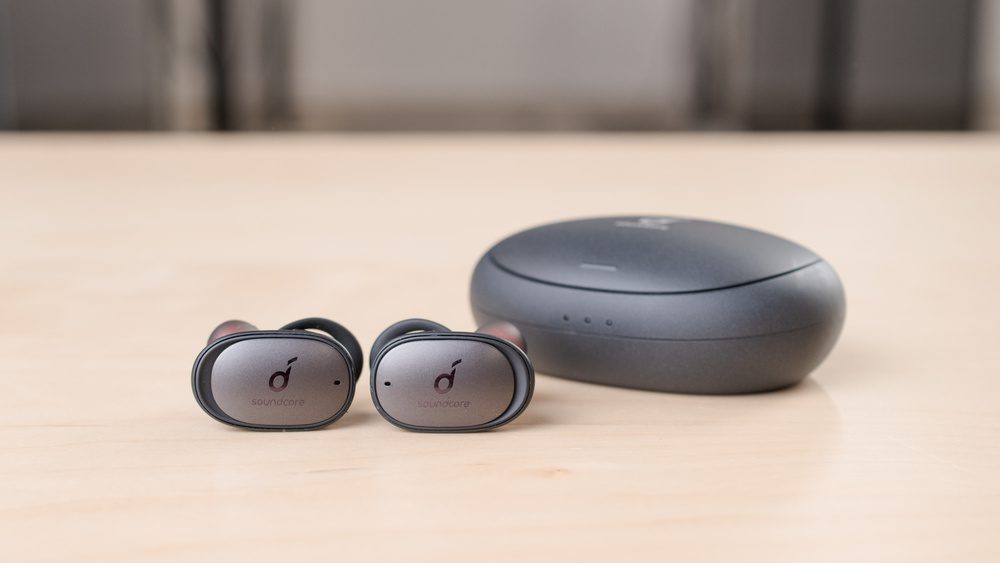 Soundcore Liberty 2 Pro
As with most of their other products, this was a pretty good budget wireless earbuds. It can't compare to the Airpods Pro, but it's half the price. The sound was pretty good with a little tuning, especially with the bass-heavy songs I tend to blast. The charging case also works with wireless charger stands due to the inbuilt Qi technology. Of course there are a few things I didn't like, which was the slightly bulky earbuds that kind of stick out of my ear. They also survived a workout session as the earbuds are water and sweat resistant (but not waterproof!). As an everyday earbuds, it pretty much does the job and nothing more.
PowerExpand Elite 13-in-1 Thunderbolt 3 Dock
This power dock is an indulgence that you might not need but want. With remote working becoming increasingly popular amongst office workers recently, setting up a home work station that's customised for you can be quite challenging. This dock was lifechanging. With it linked up on my desk, I could easily plug in my laptop and screens and all my other dongles from the dock instead of having to connect them one by one from the laptop.

Pro tip: if you have dual screens, use the dock to connect your laptop and two monitors for a triple screen setup that everyone will be jealous of.


PowerCore iii Sense 10k
The portable charger can fully charge a regular smartphone up to 2.5 times and an iPad once and at a speed that equals plugging into the wall. It also comes with two USB sockets to charge two devices at the same time. Design-wise, it's one of the sleeker products with a textured finish and clocks in slightly bigger than a phone. It's also pretty slim and stacks behind a phone easily. While it doesn't come with any charger cables, it does come with a travel drawstring pouch.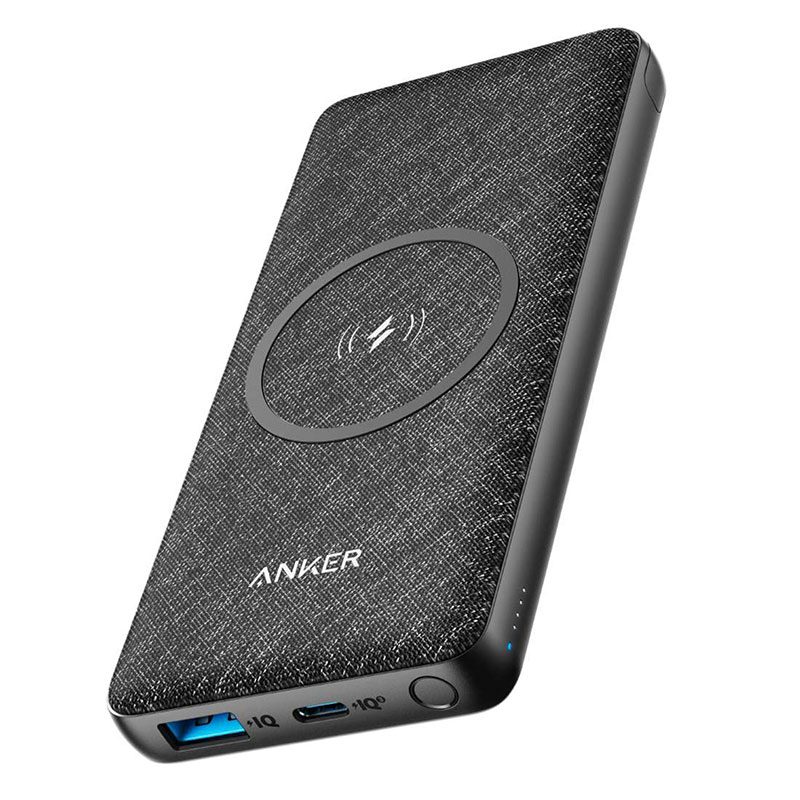 PowerCore iii Sense 10k Wireless
Become the lifesaver at gatherings and parties with the PowerCore iii Sense 10k Wireless. It's pretty much the same as the PowerCore iii Sense 10k, but with wireless charging capabilities. The wireless portable charger reduces the need for pesky cables when you're out and about, and almost every smartphone newly launched in the past 2 years now comes equipped with wireless charging capabilities anyway.
PowerLine+ iii USB-C Cable with Lightning Connector (Special Edition Gold Design)
The Apple cables are notorious for their short shelf lives, and Anker does splendid cables that can last longer than those you get from the corner mobile shop. I got my hands on a special edition version of the USB-C to Lightning cable that is plated in 24k gold on the charger heads and a sleek gold and black braid encasing the cable. One of the flashier cables I've ever owner, it boasts the same fast charging speeds – it charges an iPhone from 0 to 50% in just 30 minutes. And of course, it comes with a fancy leather travel pouch and cord organiser to keep the cable nicely rolled up.
The PowerPort III Nano is slim and it still manages to provide the maximum charge for ultra fast charging speeds. It's a bit pricier than those third party chargers, but it's built to prevent overheating and totally killing the charge. And it works for both Apple and other Android devices and even earbuds and smartwatches, delivering the same, fast charging speeds that Anker is known for. The small head also makes it easy to slip into your bag for an overnight stay or long travel trips.

Shop Anker products from their authorised retailer Tech House and Shopee. Visit their website  to locate your nearest store or to reach their customer service.