Alibaba's 11.11 Global Shopping Festival 2019 Goes Online, Offline and On TV in Singapore
Taobao Marketplace ("Taobao") and Tmall, Alibaba Group's popular e-commerce platforms, today launched the annual 11.11 Global Shopping Festival for shoppers in Singapore.
Mirroring Alibaba's growing commitment to Singapore, as demonstrated by the recent launch of Southeast Asia's first Taobao Store at Funan, this year's 11.11 in Singapore will include even more facets of Alibaba's vision of seamless digital integration of online and offline commerce.
"Every 11.11 is bigger and more exciting than the last, and this applies for our celebrations in Singapore as well. As we enter a new decade for our landmark 11.11 extravaganza, we will also mark a new milestone for our engagement with shoppers this year with exciting activities online, offline and on TV," said Charlene Zhang, Business Development Lead, Singapore, Taobao.
For the very first time, Singapore shoppers will be able to participate in the annual 11.11 Countdown Gala, which runs in the hours leading up to the 11.11 Global Shopping Festival. This year, the show is co-produced by Alibaba's video-streaming platform Youku and Zhejiang Television and will exclusively broadcast in Singapore on Hub E City (Starhub TV Channel 111/825) starting at 7:30pm on 10 November.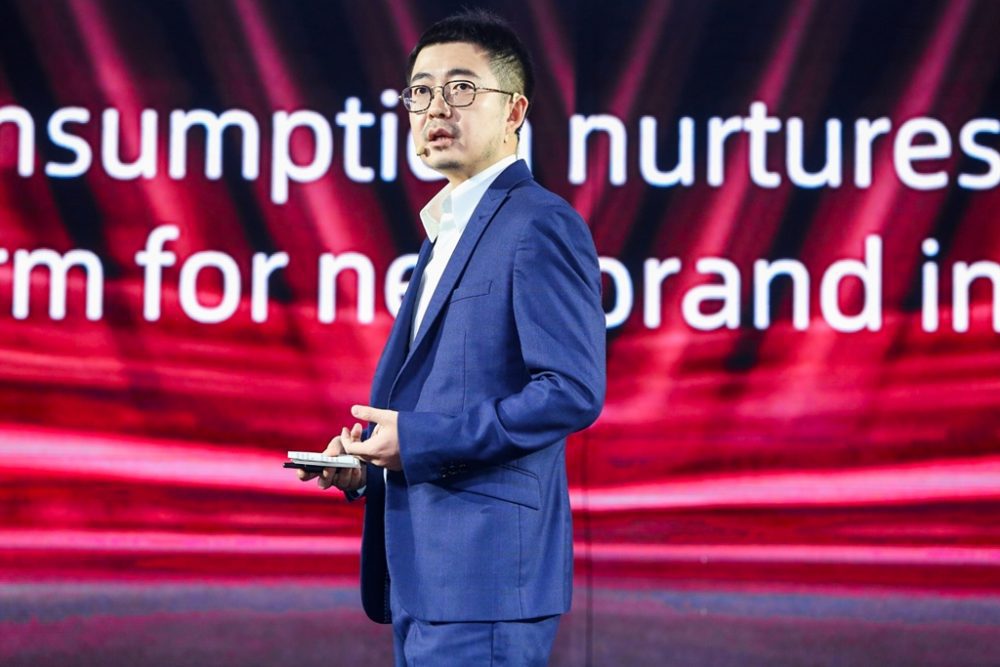 The star-studded live event will take place at Shanghai's Mercedes-Benz Arena with a line-up of international and Chinese celebrities including Taylor Swift, G.E.M., Kana Hanazawa, among others. Using the Taobao app, viewers will be able to engage in the activities on stage, and grab deals as low as RMB1 throughout the show.
The offline celebrations at the Taobao Store by Virmall will include an egg hunt between 1 and 11 November, with mysterious eggs hidden around the store. Visitors simply have to scan the QR code embedded in the eggs with the Taobao app for a surprise, while also enjoying up to 70% discounts on selected products in-store, following an extensive refresh for 11.11.
"We promised to continuously refresh our space with trending items so it is always a fresh experience for visitors, and we have almost doubled the number of products we have as compared to when we first launched, curated based on the response by shoppers both new and old to Taobao," said Sky Chen, General Manager, Virmall.
Discounts and Deals Galore
As with every 11.11, shoppers will be inundated with a bonanza of discounts and deals at every turn. This year, shoppers here can benefit from the following local promotions including:
Alipay Purchase Cards via AXS: From 1 to 12 November, buy any Alipay purchase cards at AXS Station or AXS mobile application and stand a chance to win a RMB200 or RMB500 Alipay Purchase Card daily;
Credit Card offers: Get S$10 off when you pay with any Singapore credit card with a minimum spend of S$100, and a waiver of the 3% service fee during 11.11,
Flash deals: Camp in-app at midnight, 9am, 12pm, 3pm, 6pm and 9pm on 11.11 to snatch flash deals as low as RMB1 for local favourites like mala crayfish and more,
Free shipping: Save big on shipping with over 1,000 shipping deals in Tmall Signature Store;
New users promo code: Enter code SGP20 upon check out to enjoy RMB20 off with a minimum spend of RMB21, applicable to your first order in-app only and to a Singapore address,
Taobao x UOB cardholders: The first 2,000 cardholders will enjoy S$12 off with a minimum spend of S$100 on 11 November;
Taobao x Maybank cardholders: S$11 off a minimum spend of S$100 for the first 500 cardholders and S$30 off a minimum spend of S$250 for the first 300 cardholders on 11 November.
From 1 to 11 November, Taobao users can start loading carts with 11.11 deals and collecting shopping coupons that give you RMB50 off every RMB400 spend, stackable with hongbaos and other promo codes.
Stand by your Taobao app at 11am each day to snatch hongbaos worth up to RMB111, and a RMB20 shipping hongbao to offset deliveries made via the official air and sea shipping**. Giveaways worth up to RMB6,000 will be available daily on the official Taobao Facebook page (@sea.taobao).
In collaboration with TikTok, the leading destination for short-form mobile videos, Taobao will also hold a challenge on the TikTok platform between 6 and 11 November with prizes for the three most creative submissions.
On 11 November, enjoy up to RMB20 off every RMB200 spend and RMB50 off every RMB1,000 spend for participating Taobao merchants, and put your Tmall shopping coupons into play with up to RMB50 off every RMB400 spend.
A Global Festival
Over 200,000 brands, one million new products and more than 500 million users globally – about 100 million more than last year – are expected to participate in this year's festival, who can enjoy an estimated savings of around RMB50 billion from brand and platform promotions and coupons. More than 22,000 international brands from 78 countries and regions, including Eu Yan Sang, The Golden Duck and Expressions from Singapore, will join this year's 11.11 on Tmall Global, an extension of Alibaba's B2C platform Tmall for cross-border transactions.
Last year's edition witnessed an increase of 27% in gross merchandise volume (GMV) from 2017 to US$30.8 billion, with Cainiao, Alibaba's logistics platform, processing more than 1 billion delivery orders.
Singapore users can access Taobao two platforms via world.taobao.com or the Taobao app.