Aqua Mekong: Charter Buy Out Package for Luxury Small Cruise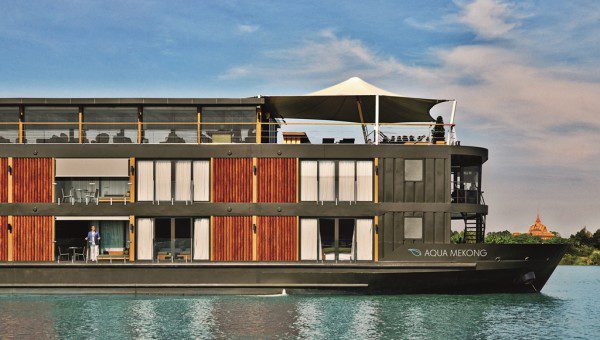 Aqua Expeditions has announced its highly competitive charter buy out rates in Asia Pacific for the Aqua Mekong, the luxury small cruise on the Mekong River, in response to a surge in demand for full charter of the vessel.
Francesco Galli Zugaro, CEO and Founder of Aqua Expeditions, says, "With Singapore as one of the largest business hubs in the region, along with its close proximity to Vietnam and Cambodia, the launch of our highly competitive rates will entice regional MICE operators and key international MICE organisations to the undiscovered beauty of the Mekong."
"Besides corporate entertainment, the charter of the Aqua Mekong serves as a unique destination for celebratory occasions such as birthdays, large family gatherings and surprise trips. A charter cruise experience is hassle- free and exclusive, allowing guests to unwind in a small group and customize their own itineraries," added Galli Zugaro.
Charter buy out guests are accommodated in 20 design suites on both the first and second deck of Aqua Mekong, all of which feature panoramic views of the Mekong River with floor to ceiling windows. Aqua Mekong is well equipped for any clients' charter needs with a multimedia room which can be adapted into a boardroom style, Wi-Fi enabled, function room ready for corporate meetings and business needs and guests will be hosted by an exclusive staff to guest ratio of 1 – 1 throughout their stay.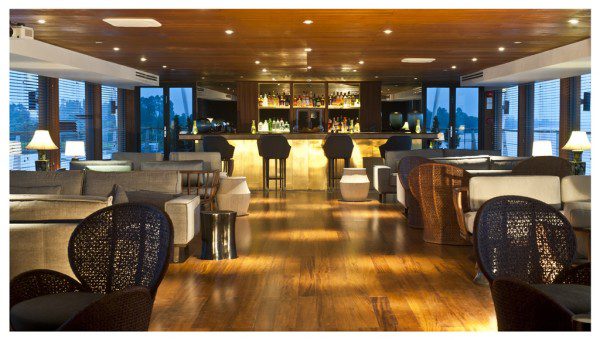 To make the most of an Aqua Mekong experience, guests are encouraged to enjoy the onboard facilities and riverbed activities. Exclusive to the Mekong River, Aqua Mekong owns a private fleet of four aluminium launch boats to transport guests on kayaking and biking excursions – ideal for team building exercises. Onboard, guests can indulge in a treatment at the SPA, relax with a movie in the private screening room (indoor and outdoor available) or unwind in the infinity plunge pool.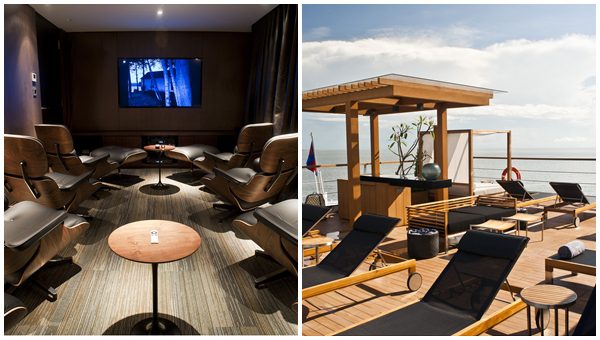 Aqua Mekong cruises depart weekly from Saigon, Siem Reap or Phnom Penh and itineraries are available for 3, 4 or 7 nights. The charter rates include transfers to and from boat, twice daily excursions; all meals from menus created by Consulting Chef David Thompson as well as selected alcoholic beverages.
Since its launch in October 2014, the Aqua Mekong is leading the way in luxury small cruises, bringing a new way for travellers to capture the beauty of Southeast Asian countries, from the water. Aqua Mekong hosts guests aboard its floating boutique hotel in outward-facing design suites featuring floor-to-ceiling panoramic windows that provide the ultimate scenic experience as the vessel cruises along the Mekong River.
For more details on 2016 charter rates, please get in touch with the Aqua Expeditions team at www.aquaexpeditions.com.