Induge yourself with the award winning Deep Ocean Spa
Located about 230 kilometres (143 miles) northwest of Papeete, is surrounded by a lagoon and a barrier reef, Bora Bora is an island in France which is a major international tourist destination that is famous for its aqua-centric luxury resorts. Perfectly located on a virgin beach of Motu Piti Aau, eastern coast of Bora Bora, the InterContinental Bora Bora Resort & Thalasso Spa boasts unparalleled views, crystal clear waters and an experience of a lifetime.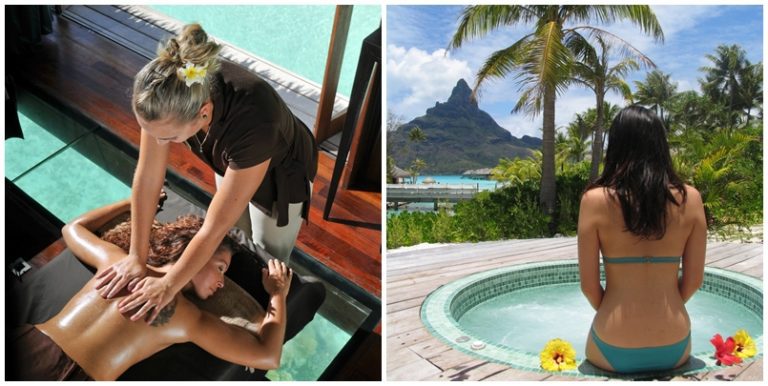 With over 4000 m² of nature, Deep Ocean Spa offers areas for hydrotherapy, beauty care and gentle energy. Glass-floored overwater bungalows enables you to admire the marine life during the sessions you choose, whether you are alone or a couple. There are also relaxation areas with an unobstructed view over the ocean, outdoor Jacuzzi, steam baths and showers to awaken the senses, a fitness room, a tea lounge and a boutique. Deep Ocean Spa is a real haven of peace and harmony, with a team of professionals dedicated to your profound well-being.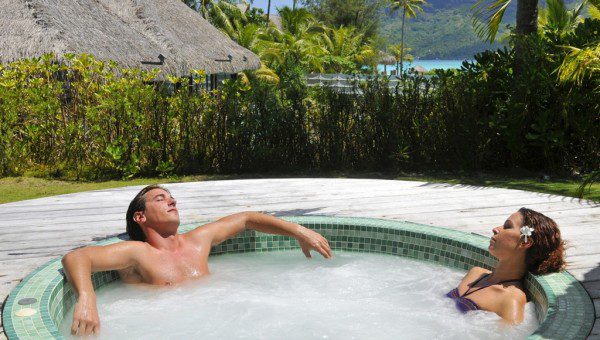 Aside from its idyllic location, Deep Ocean Spa is the first thalassotherapy centre ever built in the South Pacific, as well as the only establishment in the world using the benefits of water drawn from the Pacific Ocean at depths of over 900 meters in all of its signature treatments.
Deep Sea Hydromassage Bath Experience combines bubbles and deep sea water jets which improves the oxygenation of the tissues and provides a real sensation of relaxation. This programme relaxes the muscles, the joints and stimulates the circulation.
The "Algospa" body wrap provides a relaxing, remineralizing, contouring or purifying according to the type of wrap chosen. This unique experience of well-being and floating in weightlessness is combined with the colour therapy programme.
Lastly, the relaxing pearl rain massage is a gentle massage with oils under a deep sea water shower. Programme combining the benefits of a massage with the relaxing effects of a fine rain of warm water. Frees the body from all tensions and is suitable for busy working couples to relax and unwind.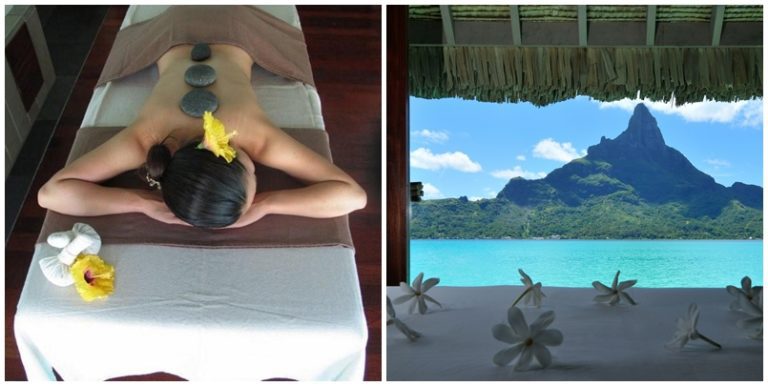 Indulge yourself 1 hour 45 minutes of unparalleled thalasso experience with a deep sea hydromassage bath with chromatherapy "Algospa" body wrap and relaxing pearl rain massage, at only S$500++. To find out more about the treatment selections and reservations, please call (689) 60 77 00 or email reservationsbora@deepnature.fr. InterContinental Bora Bora Resort & Thalasso Spa, Motu Piti Aau, Bora Bora 98730, www.tahiti.interconti.com