The LG Valentine's Gift Guide 2020
With Valentine's Day approaching show your love ones you care by giving them these products from LG Solutions.
LG OLED TV C9
The TV is the focal point in the living room, a space where everyone sits and gathers around. The OLED TV C9, with its superb image and sound quality, delivers a viewing experience that will wow viewers. It features 4K Cinema HDR, which brings a cinematic experience to the home. Spend some quality time with your family and be whisked away to faraway worlds depicted in imaginative animations. Use the Home Dashboard function to access and control other Google Assistant enabled devices. You can also opt to adjust the TV volume and switch channels by speaking into the remote control.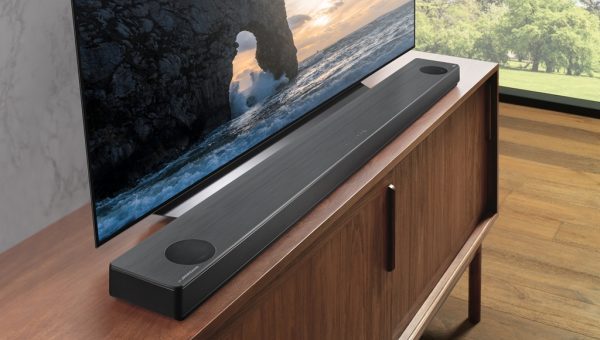 LG SL10YG Sound Bar
Perfect that date night at home by pairing the LG SL10YG sound bar with the OLED TV C9. Binge-watch your favorite movies, or have a candlelight dinner with ambience music playing in the background through the support of Meridian's advanced digital signal processing technology, Dolby Atmos, and DTS:X capabilities. Audiophiles get to experience multi-dimensional sound and true cinematic space due to the lifted sound stage. The sound bar also provides High Resolution Audio at 192kHz sampling rates and 24bit depth, contributing to crisp, immersive, and accurate sounds when you listen to your favorite music.
LG Gram 17"
Bridge the distance by keeping in touch with loved ones back home regularly. The LG gram 17" is currently the world lightest 17-inch laptop available on the market today. Equipped with the latest 8th Gen Intel Core i7 and i5 processors and dual SSD storage, the LG gram 17" also features a highly efficient 72Wh (up to 19.5hrs) battery which lasts p to almost a full day on a single charge. Enjoy longer webcam sessions with your loved ones with its longer battery life, and great portability to carry it around the house while moving from one task to another.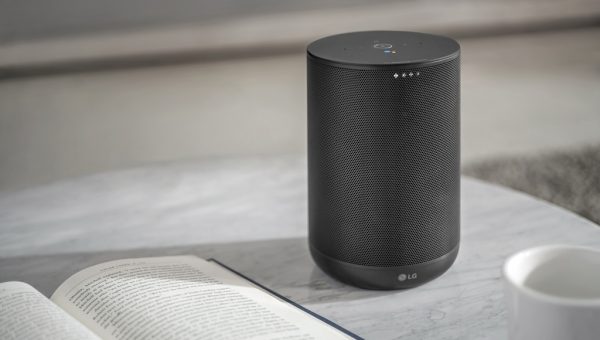 LG WK7 Speaker
Integrated with Google Assistant, the LG XBOOM AI ThinQ WK7 Speaker can perform simple voice commands, which can make a great surprise. Simply say "Hey Google, say I love you in French" or "Hey Google, play Isn't She Love by Stevie Wonder" and sweep your loved one off his/her feet with these romantic gestures! Awarded the Expert Imaging and Sound Association (EISA) Artificial Intelligence Loudspeaker 2018-2019, the WK7 delivers high-fidelity audio, precise vocal definition and accurate bass. Its lossless High-Resolution Audio feature can faithfully reproduce sounds recorded in the studio and play back lossless stereo audio at up to 24-bit/96kHz quality.
LG NeoChef
Whip up a batch of moreish chocolate-chip cookies or bake your favorite roasts this Valentine's Day. Thanks to LG's unique Smart Inverter technology, the MJ3965BGS NeoChef microwave oven boasts linear power control measuring between 300 to 1,100 watts — use it to roast your meats with irresistible crackling or bake fruit tarts with a crumbly base. The Healthy Fry feature preserves the distinct taste of each ingredient while making the overall dish healthier. Use the oven's specialized settings to make tasty, lactobacilli-infused yogurt ideal for a surprise breakfast in bed with loved ones.
LG QuadWash  Dishwasher
Bringing out the fancy china or wine glasses for an intimate dinner or family party? Washing them beforehand to set the table and helping to clean up after will be hassle and worry free with the LG QuadWash Dishwasher. Equipped with the innovative QuadWash technology, it utilizes four spray arms instead of the usual two in most dishwashers. With its multi-motion arms, it sweeps and rotates back and forth while spinning in both directions for a thorough clean. Another core technology is the LG TrueSteam, which emits high-temperature steam to reach and clean the entire surface, as well as to reduce watermarks and improve drying significantly. In no time, your tableware will be ready for the next use!
LG CordZero A9ULTIMATE Handstick Vacuum Cleaner
Show your loved ones that you appreciate them by tidying up and cleaning the living space before they arrive home with the LG CordZero A9ULTIMATE Handstick Vacuum Cleaner. With the ability to vacuum and mop simultaneously, and an interchangeable battery to switch out quickly for longer vacuum time of up to 80 minutes, enjoy an inviting indoor space together with minimal effort to maintain the cleanliness. The Opti-balanced Handle has been ergonomically designed to provide comfort and reduce muscle effort while vacuuming and users can adjust up to 4 different lengths on its telescopic pipe. Clean targeted areas such as beddings, sofas, or laptop keyboards easily by removing the handle and turning it into a lighter, compact handheld with its accessories such as the Crevice Tool or Mattress Tool.
LG PuriCare Air Purifier
Small gestures go a long way – bring ease and comfort to your loved ones by always having clean and pure air ready at home. The LG PuriCare Air Purifier (AS60GDWV0) which is capable of 360-degree absorption and discharge maintains your indoor air quality and keep dusts at bay. Its Clean Booster is able to eliminate over 99% of extremely fine dust allergens and up to 5 kinds of harmful gases with its 6-step filter. The functionality and aesthetic of the LG Puricare has been recognized, receiving international awards such as the Reddot Award 2017 and iF Design Award 2017. Activate your LG PuriCare to start purifying indoor air before you and your loved ones arrive home by accessing and controlling its functions with your smart phone.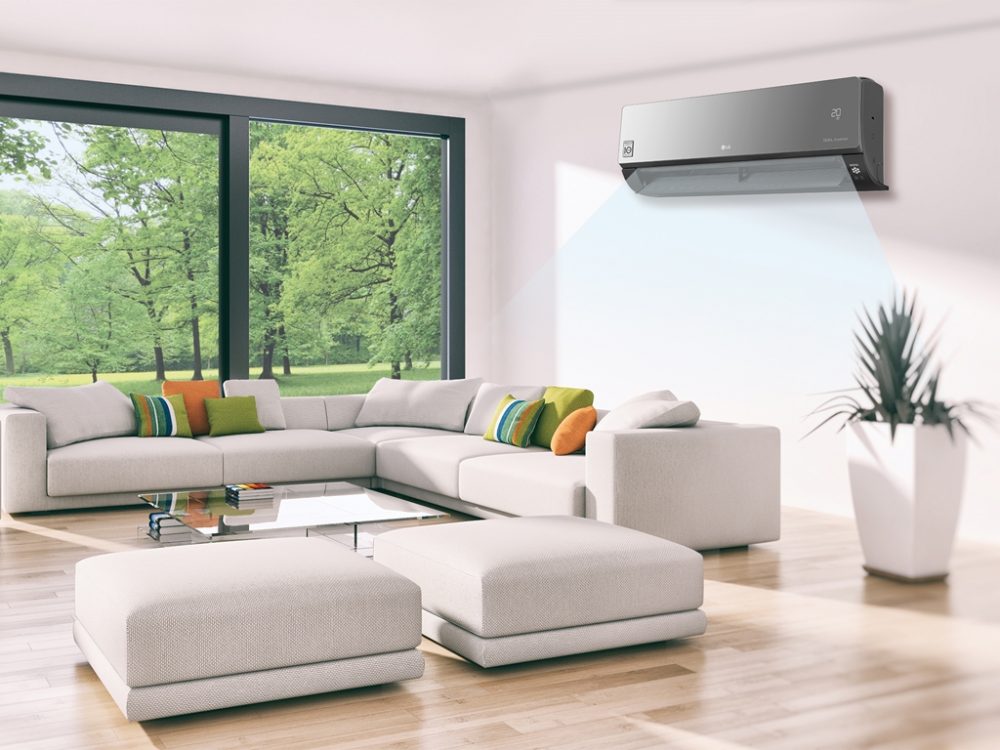 LG ArtCool Plus Air Conditioner
LG ArtCool Plus Air Conditioner introduces a revolutionary total health care protection system that keeps your loved ones safe through a series of 5 unique stages (filtering, deodorizing, eliminating, ionizing, auto cleaning), greatly reducing the spread of harmful air-borne bacteria and viruses. Equipped with Wi-Fi capabilities, you can easily turn on the air conditioner and set its temperature via the LG ThinQ app on your smartphone, creating the ideal home environment for a comfortable indoor setting.
LG Styler
Have a night out planned this Valentine's Day? Prep your outfit for the evening in advance with the LG Styler and impress your date. The LG Styler ensures that your outfits are crisp to the touch and ready to wear. Its TrueSteam technology helps to reduce wrinkles, eliminate odors and sanitize your outfit, while the Moving Hanger operates at 180 revolutions per minute to shake the clothes as they bathe in a mist of steam — another process that further reduces wrinkles. Thanks to a special door compartment, the LG Styler adds a neat crease to dress pants. The Mirror Design enables you to easily try out your clothes in front of the LG Styler, and for a quick #OutfitOfTheDay photo snap.
LG Pra.L Devices
Pamper your loved ones this Valentine's Day by giving them a personal spa session with the LG Pra.L devices which can help nourish and firm the skin. The LG Pra.L Dual Cleanser uses deeper micro vibrations, to reduce pore size (57%) and blackheads (53.3%)14 whereas the LG Pra.L Galvanic Ion Booster utilizes ultrasonic waves and thermal therapy to remove dead skin cells for better skincare product absorption. The LG Pra.L Total Lift Up Care helps to achieve plump, youthful skin through its tightening and lifting functions while the 160 LEDs (80 red and 80 infrared) of long- and short-wave light of the LG Pra.L Derma LED Mask rejuvenates skin layers to encourage cell regeneration for firm, radiant skin.
LG Slim French Door Refrigerator
Running out of ideas on how to surprise your significant other? The LG Slim French Door Refrigerator with InstaView Door-in-Door feature is the perfect hide-and-seek in plain sight. Place fresh flowers or their favourite cake inside the refrigerator and get them to knock twice to illuminate the surprise inside without cold air loss. With its folding shelf, easily retract shelf to store tall and bulky items. You can also remotely adjust the temperature of the refrigerator with your smartphone to prepare for incoming loads of groceries for a surprise dinner for your loved ones.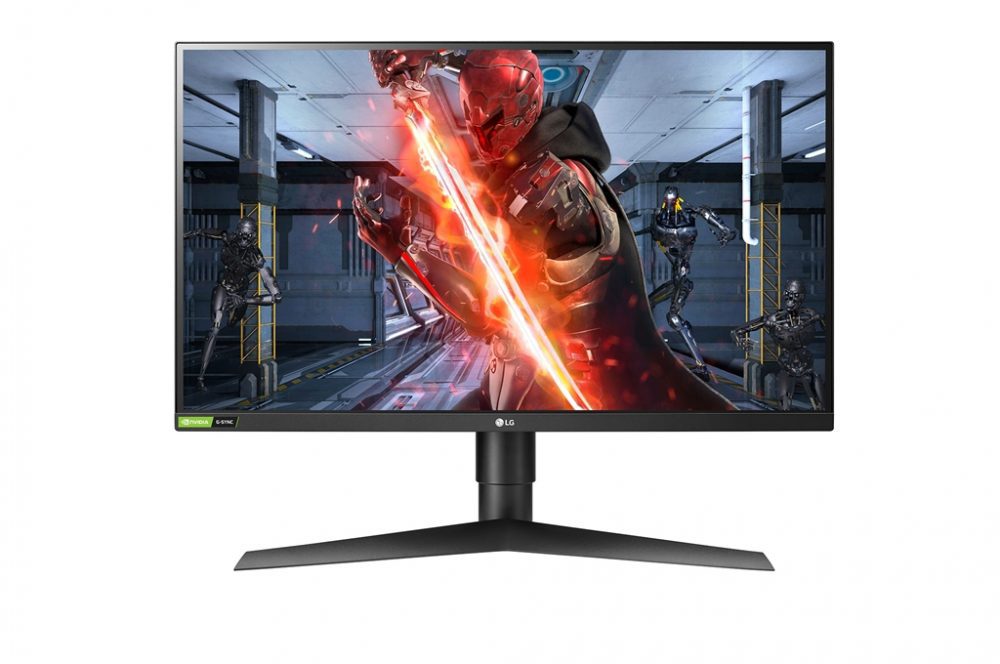 The 27GL850 UltraGear Monitor
No gaming setup is complete without the world's first 1 millisecond (ms) Nano IPS gaming monitor, the LG 27GL850 UltraGear, which is perfect as a gift for loved ones with a keen interest in gaming. It features fast 144Hz refresh rate, high screen resolutions (2560 x 1440) for incredibly vibrant, flicker-free images. All the action unfolds on a 27" QHD display, giving an added advantage of detailed imaging and bringing a total immersive experience to the gaming world. The monitor is also perfect for movie-watching thanks to its DCI-P3 98% color gamut and a color range 35% greater than sRGB 100% — every detail is vivid and realistic.