Dolce & Gabbana Spring Summer 2019 Uomo Collection Themes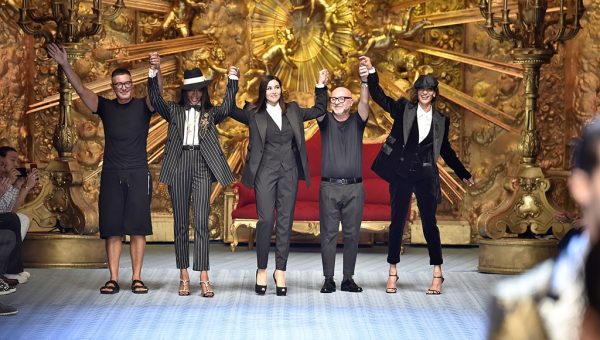 This Spring Summer Dolce & Gabbana presented an aide-mémoire of the brand's long held philosophy, showcasing 'DNA Evolution'. The Italian luxury fashion house celebrated its unmistakable, inimitable essence by emphasising values encompassing the brand's philosophy.
The collection sees the merging of different worlds and themes that contrast, complete with sartorial craftsmanship and brand heritage. Dolce&Gabbana speaks to all generation with intricate craftsmanship of razor sharp tailored suits to vibrant streetwear.
DNA
Timeless silhouettes and expertly crafted fabrics are the basis of the Italian fashion house's DNA. The Sicilian tradition is reinterpreted in a contemporary way but remains faithful to the brand values. Special fabrics, lamé, sequins for the revers, have been reinterpreted with a contemporary twist and applied on the iconic silhouettes.
DG King
Dolce&Gabbana's limitless imagination creates exquisite embellished tailoring pieces with golden crowns to streetstyle references with the crown as the focus of this theme. The crown illustrations are the result of excellent craftsmanship, ingenious mixtures of technical materials, and traditional processes. These magnificent pieces illuminate royal vibes, airing elegance and sophistication though the theme.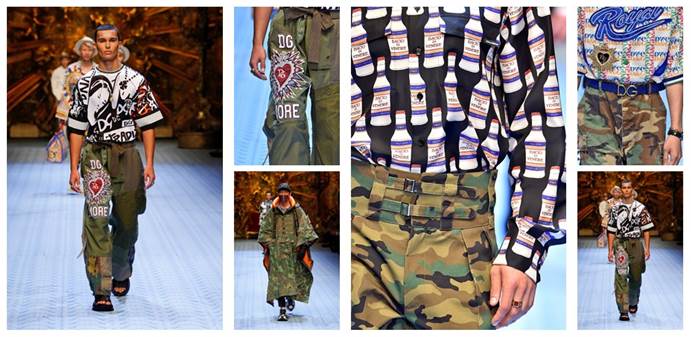 Military
Key elements of the military world were reinterpreted through the vision of Dolce&Gabbana. Inspired by graffiti of the metropolitan cities, the patchwork of vintage military fabrics and innovative printing of 3D details resembling sealing wax make this theme a must-have of the season.