Amazing Hokkaido Brings the Best of Hokkaido Cuisine to Singapore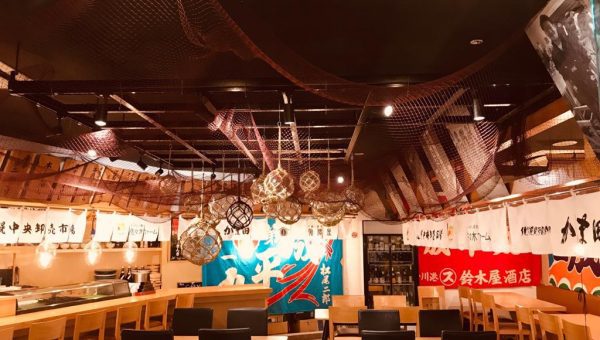 Located in Robertson Quay, Amazing Hokkaido is the newest Japanese establishment to open in Singapore. It's entrance is dotted by bright lights and lined with noren while the interior of this 100 seat establishment is surrounded by colourful fabric and posters of Hokkaido reminiscent of a bustling izakaya in Japan.
To the side, its windows are plastered with a huge sticker featuring a rice bowl with overflowing ikura and a caption that reads "Every day! Hokkaido Food Fair", and that, is exactly what it aims to be.
The Japanese-owned themed izakaya serve up menu delights flown in daily from Hokkaido, a region well-known for its fresh seafood and works with a special selection of gourmet partners – Kaneshime Takahashi fishing company for its sashimi, Yamamura seafood processing industry for its fresh seafood and Sasaki Farm, which specialises organic greens – to bring you the freshest of produce from the Northern region of Japan, daily.
Some of the highlights at Amazing Hokkaido Include: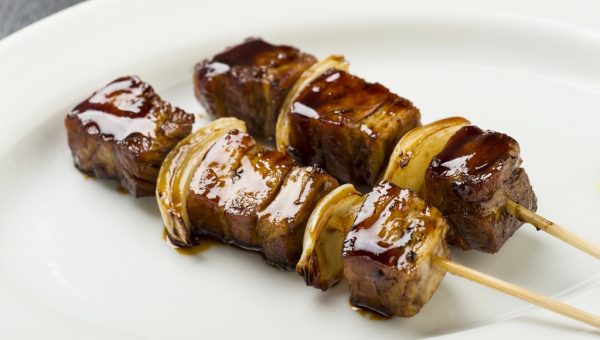 The Muroran Yakitori, a famous Hokkaido dish, is one not to be missed. Although yakitori refers to 'grilled chicken skewer', the Muroran Yakitori is a grilled pork and onion skewer that is enjoyed best with mustard. This melty skewered pork dish originated 80 years ago from Toriyoshi, a classic grill restaurant in Hokkaido.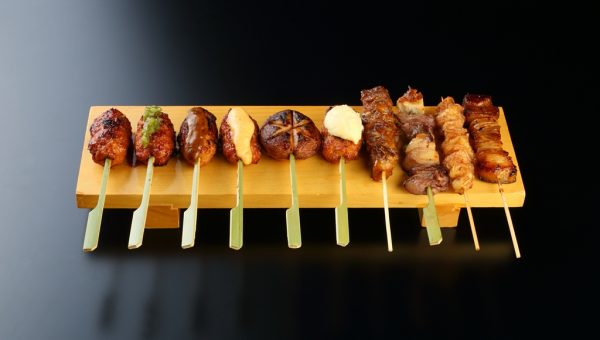 The Melty 7 Kinds of Tsukune served with a variety of toppings such as mentai mayo, fondue cheese and wasabi, for that extra kick. For those with adventurous taste buds, the Bibai Yakitori  is your best bet. It features chicken breast, gizzard, liver, and heart – ensuring no part of the chicken goes to waste!
The Hokkaido Wagyu Steak upon serving on the table, the steak will be set ablaze on a lava stone plate, adding a hint of smokiness and caramelisation to the dish. An assortment of condiments such as yuzu kosho (yuzu chilli paste), sea salt, wasabi and steak sauce will be served alongside for added flavour in every bite.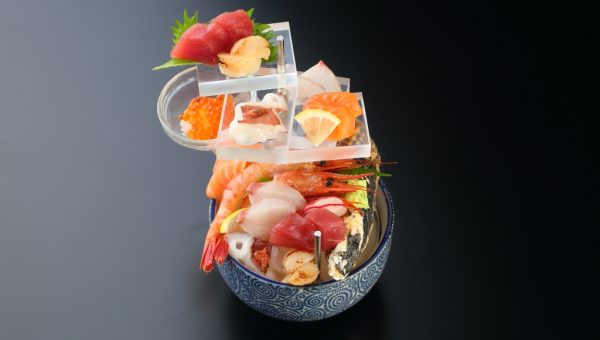 Seafood lovers are in for a treat, with the Assorted Hokkaido Fresh Sashimi. Served up on a structure shaped like a winding staircase, the platter includes sashimi favourites such as tuna akami, fatty tuna, scallop, sweet shrimp and sea urchin.
Add an element of fun at the table by ordering the Bursting Salmon Roe Rice Bowl, and whip out those phones to capture the sights and sounds of servers chanting enthusiastically to live taiko beats, as they heap spoonful after spoonful of umami-laden ikura upon your rice bowl!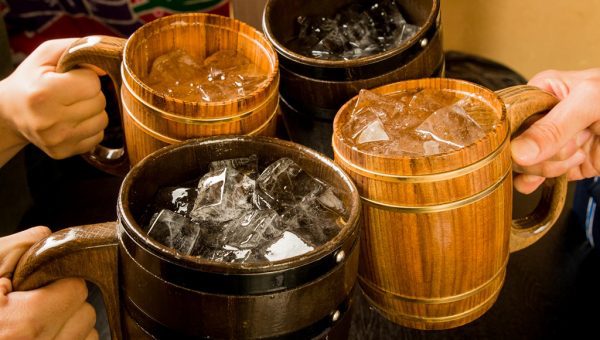 Quench your thirst with the extensive drinks selection available, from the quintessential sakes to shochus, and Asahis to highballs. must try is the 1 litre Pirate Highball and try your hand at getting some free drinks with the Highball Dice Game!
Should you want a fun, vibrant dining environment as well as good izakaya then Amazing Hokkaido is the best place to be visit!
Amazing Hokkaido is located at: 30 Robertson Quay #01-16, Riverside View, Singapore 238251
For more information or reservations please call: +65 6235 0212