Sun Tan Oil, Fresh Margaritas and Fresh Ocean Breeze
CONTENT: Yiew Kai Jie
Nestled between the soothing sight of swaying palm trees and a unique imposing art structure, the newly rejuvenated Sand Bar is as authentic as a beach bar gets. Newly-renovated and refurbished, Sand Bar rolls out an all-new food menu, from hearty platters and scrumptious buffet spread of fresh barbecued meats and seafood, to classic beach bites for the ultimate casual beach dining experience.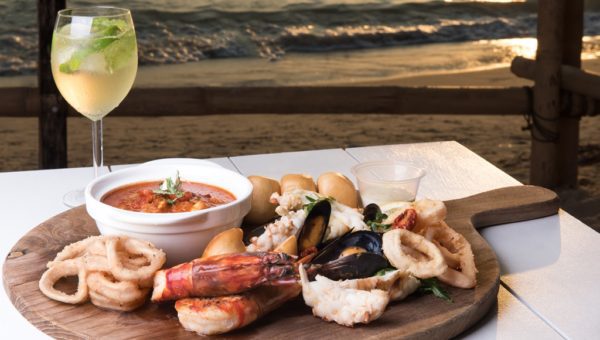 Sand Bar's Signature Platters
Available daily, the Sand Bar's signature platters are perfect for sharing with family and friends over a cosy sunset dinner with loved ones by the beach or a lazy weekend brunch.
Tuck into the Burger Platter ($28) – a formidable squad of tender and juicy meats in between soft, golden mini buns that will leave you asking for more. Each platter comes with a beef, chicken, slipper lobster burger and a pair of pulled pork burgers.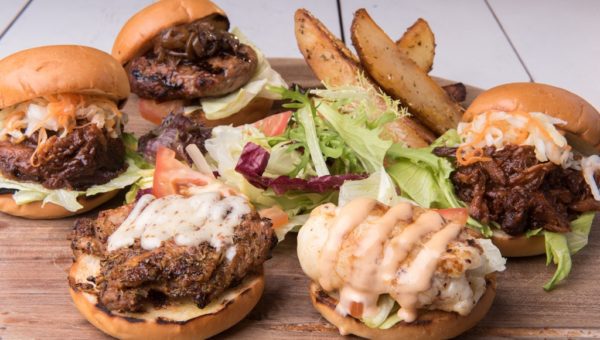 For all meat lovers, the Meat Platter ($38) is a tantalizing spread of marinated pork ribs, flat iron steak, sausage, T-bone lamb chops and slow-roasted quarter chicken, all grilled to sizzling perfection and served with salad on the side.
The Seafood Platter ($42) features the local favourite Chili Crab Dip with handmade mantou buns, fried to a lovely golden brown and served alongside grilled tiger prawns, poached crayfish, marinated mussels and deep fried calamari rings.
Looking for a lighter option? Opt for Sand Bar's offerings of tasty beach bites, such as spicy wings, cheesy meatballs, calamari rings and wedges or fries.
Sand Bar's BBQ Weekend
If you prefer a heavier appetite, indulge in Sand Bar's pièce de résistance- their BBQ Weekend. On either Fridays or Saturdays, gather your family, friends and furry pets for a sunset dinner by the beach while taking in the golden glow of the sunset. Bury your toes in the sand and indulge in an all-you-can-eat spread of fresh seafood and succulent meats grilled on the spot at the live barbeque stations by their esteemed and experienced chefs. Complete the feast with a delectable selection of fresh salads to balance out the heavy meats and sweet treats for the kids to enjoy.
Weekend BBQ diners are entitled to Sand Bar's 7th Heaven promotion (usually available only on weekdays from 6pm to 9pm). Soak up the sun and sip on Sand Bar's signature 7th Heaven Strawberry Mojito, premium bottled beers and more for only $7 nett each.
Topping off the sun-kissed experience is Sand Bar's live music every Saturday and DJ performances on Fridays, Sundays and Public Holidays from 6pm till late. Great atmosphere, the ultimate beach-side setting, relaxing music, mouth-watering food and ice-cold drinks – nothing beats Sand Bar at its best.
Sand Bar's BBQ Weekend is available every Friday and Saturday from 6.30pm till 10.00pm, priced at $58nett per person
Sand Bar is located at 50 Siloso Beach Walk, Singapore 099000