Here's where to eat in Singapore in August 2023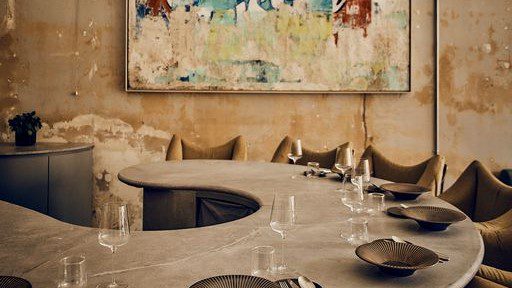 Amidst the celebrations of National Day, it can be easy to lose track of all the various happenings in the dining scene. This listicle sheds light on some of the best places to eat your hearts out as your cheer in red and white.

CONTENT: Adriel Yong

This guide highlights five exclusive food and drink experiences in the month of August, ranging from trendsetting gastro-bars to indulgent dessert cafes, curated wine events, and internationally acclaimed ice cream brands making their Singapore debut. Dive into a captivating journey across regional Italian cuisines, or explore adventurous wine pairings and masterclasses.

Whether you're a discerning foodie, a curious traveler, or a dessert enthusiast, this is your insider's guide to some of Singapore's finest, hottest, and most unique gastronomic hotspots. Enjoy exploring these delectable treasures!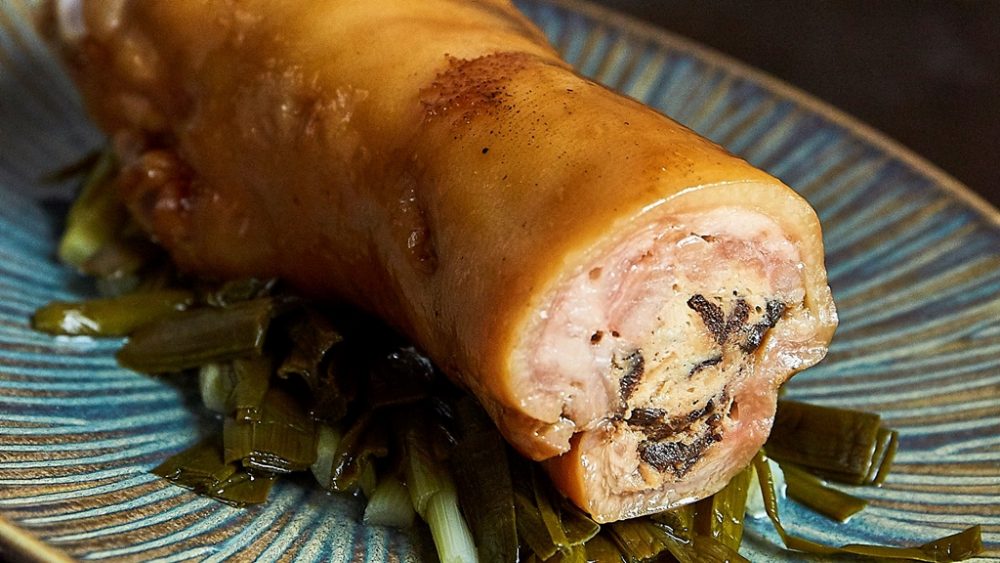 Tempt

TEMPT, a new gastrobar in Singapore, is looking to redefine the dining experience with their range of cross-culture cuisine. The establishment, created by international private chef Candice Leong, who is also known as The Gluttonous Temptress, offers an extensive selection of dishes, each carefully crafted by a dedicated kitchen team.

The cuisine is a fusion of traditional techniques and modern preparation methods, producing unique and intense flavours. For instance, traditional fermentation and preservation methods are used, which incorporate routine PH and temperature level checks. TEMPT maintains a sustainable approach in food preparation, significantly minimizing food wastage and reducing environmental impact.

The gastrobar, located in a heritage two-storey shophouse at 31 Purvis Street, pairs a playful vibe with a raw, industrial interior. French jazz to deep house tunes from Candice's personal playlist add to the ambient atmosphere, resulting in a unique dining experience that teases the senses.

TEMPT offers several signature dishes, amongst which are the Japanese Soy Milk Panna Cotta (S$24) and the BBQ Beef Short Rib (S$46). The Panna Cotta, a highlight on the menu, features a dynamic mix of succulent crustaceans and monkfish liver while the BBQ Beef Short Rib is slathered with a home-made BBQ sauce that provides deep, impactful flavor profiles.

The gastronomical experience is complemented by an extensive beverage selection, primarily focusing on Italian and French wines. There are also a number of signature cocktails, such as the tangy Fermented Kumquat & Yuzu Margarita (S$22) and savoury Bloodless Mary (S$22), and a range of sake with an extra dry and clean flavour profile to enhance the umami flavours in their dishes.

With its unique blend of exciting culinary offerings and a vibrant atmosphere, TEMPT is set to lure diners who crave for a captivating dining experience unlike any other.

TEMPT
31 Purvis Street, Singapore 188608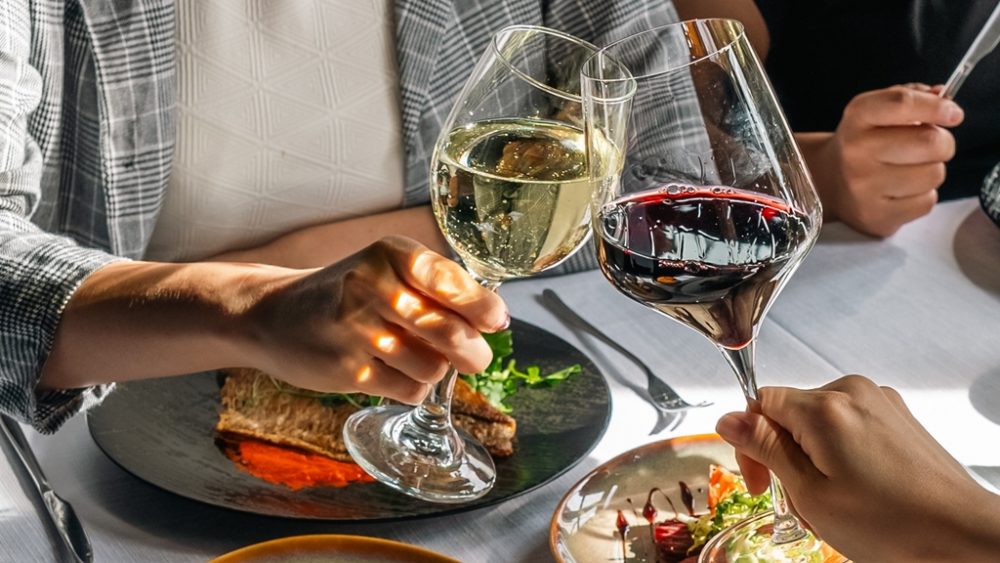 Winelust

Wine Lust, one of Singapore's top wine festivals, announces its return from 15 August to 10 September 2023. Organized by the 1-Group, the festival promises wine tasting events, masterclasses, food and wine pairings, and more. Indeed, this year's festival includes a new offering called The Grape Escape, a weekend wine bus tour offering wine enthusiasts visits to multiple 1-Group dining concepts.

Wine Lust's first-ever bus tour covers three curated wine journeys on specific dates. The first journey, on August 19, focuses on appreciating sustainable wines in lush greenery, beginning with nine different wine partners at Botanico, The Garage in the Botanic Gardens and then heading to Sol & Ora for a tasting session and ending with a five-course sake pairing dinner at Oumi, 1-Arden.
The second journey, on August 26, takes wine lovers through the best of European wines, starting with a wine tasting fair at 1-Atico's lounge, followed by a masterclass at UNA and ends at Botanico, The Garage for a five-course dinner.

Lastly, on September 2, guests venture on a Eurolatin wine experience starting with a Crystal Wines masterclass at Au Balcon, The Summerhouse and ending with a Concha Y Toro wine pairing dinner at FIRE, 1-Atico. Unique to this year's festival is the Wines of the World Map, providing guests with a visual illustration of key highlights along with exclusive promotions.

Complimentary tastings, cheese platters, cold cuts, and more are offered at different venues during the festival, delivering a complete sensory experience for wine enthusiasts.

More information, reservations, and tickets for all Wine Lust activities can be found here


Cotelato

Cotelato, a dessert-focused cafe conceived as sister concept to SPRUCE, serves a wide range of sweet delights in HillV2. It offers desserts composed of high-quality ingredients sourced globally including high-protein flour from Japan, Valrhona chocolate from France, and vanilla from Madagascar. The menu features unique petits gateaux, designer miniature handbags, and contemporary lava cakes.

Cotelato prides itself on its house-developed gelatos, using only all-natural components to create flavours like French Vanilla Bean, Triple Dark Chocolate, Blue Pea Hokkaiso Vanilla Creme Brulee, Korean Strawberry Cheesecake, Mao Shan Wang, and Sicilian Pistachio.

The "Firey" chapter presents the intricate Whimsical Carousel, featuring varied gateaux served on a merry-go-round. Additionally, their FrostFire range combines elements of heat and cold to offer an enhanced tasting experience, serving concoctions like the StackOver and BlackStack, paired with premium gelato of choice.

Among highlights is the Break the Blossom, an interactive dessert served in a chocolate sphere that reveals cake, fruits and more when cracked open. Their Surprise Package features a range of three mini cakes crafted as luxury designer handbags, rotating every two months.

Cotelato pairs its desserts with hand-brewed coffees and artisanal teas, showcasing a house signature blend developed from a slow-brew technique using beans from Tanzania and Ethiopia.

Cotelato
4 Hillview Rise #01-01 HillV2 Singapore 667979
Starting from a humble yellow ice cream truck on New York streets in 2008, Van Leeuwen has successfully transformed into a national phenomenon. The brand, popular for its high-quality, French-style and vegan ice cream, is now hitting the international stage with its first overseas scoop store in Orchard Central, Singapore.

Born from a summer job idea that Ben and Pete Van Leeuwen had during their college days, Van Leeuwen emphasizes on serving premium ice cream using natural, high-end ingredients, without any artificial stabilizers, thickeners, or emulsifiers. Simplified recipes and top-tier components are the secret behind their admired French ice cream.

For its entrance into the Asian market, Van Leeuwen has collaborated with Caerus Holding, a Singapore-based lifestyle and F&B group known for bringing diversified brands to Singapore. The group has previously launched Lady M New York, Leckerbaer, Luke's Lobster, and Mr Holmes Bakehouse in Singapore.

Van Leeuwen Singapore plans to serve a blend of classic and all-American favorite ice cream flavors including Sicilian Pistachio, Earl Grey Tea, Mint Chip, Honeycomb, Marionberry Cheesecake, and Praline Butter Cake, among others.

Van Leeuwen
181 Orchard Road #01-19/20, Singapore 238896


Osteria Mozza Italian Regional Dinner Series

Osteria Mozza, guided by the distinguished Chef Silverton and Chef Birks, has curated an exclusive dining series that celebrates the diverse culinary landscape of Italy. This series allows diners to journey across the various Italian regions through the language of food, with each menu offering a unique exploration of regional delicacies and gastronomic traditions.

To further enhance the experience, each regional menu is carefully paired with wines originating from the corresponding Italian region. This strategic pairing aims to spotlight the interplay between food and wine, offering an immersive culinary tour and providing guests with an authentic taste of Italy's gastronomic heritage.

Emilia Romagna Tasting Menu (Available from 18 July to 11 August, 2023)

The first stop on this culinary journey is Emilia Romagna, regarded as Italy's "Food Valley". This region is home to iconic ingredients and dishes that have come to define Italian cuisine worldwide, including Parmigiano-Reggiano cheese, Prosciutto di Parma, and traditional pastas like tortellini and lasagna. From handcrafted pastas to comforting, slow-cooked meats, the menu encapsulates the love for hearty and well-balanced meals that Emilia Romagna is famed for. To complete the sensorial experience, each dish on the menu is paired with a wine from the Emilia Romagna region. These meticulously chosen pairings aim to bring out the best in both the food and the wine, elevating the dining experience to new heights. The Emilia Romagna tasting menu is priced at S$138++ per person or S$276++ with the wine pairing.

Sardinia Tasting Menu (Available from 12 August to 6 September, 2023)

Offering a culinary journey through Sardinia's vibrant cuisine, this menu highlights fresh seafood, flavoursome herbs, and unique Sardinian ingredients. Dishes include Grilled Squid and Pecorino Cake. Wine pairing options like Vigne Surrau Branu Vermentino di Gallura DOCG and Pala Centosere Cannonau DOC are also available. The Sardinian Tasting Menu is priced at S$138++ per person or S$276++ with wine pairing.

Osteria Mozza at Hilton Singapore Orchard