Once Upon A Time: W!LD RICE Ball 2017
CONTENT: Yeo Terence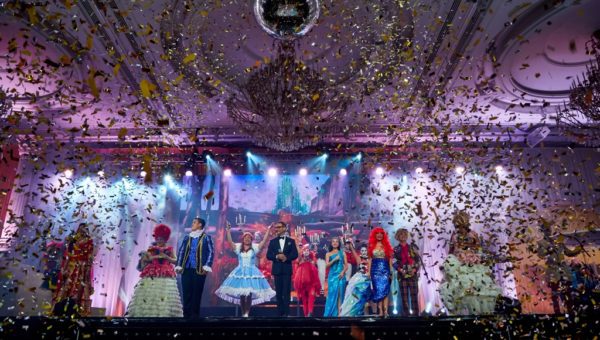 Into its 16th edition The fundraising charity gala, The W!LD RICE Ball was held at the Island Ballroom of Shangri-La Hotel, Singapore last 6 October 2017. The W!LD RICE Ball 2017 takes its inspiration from the Legends and Fairy tales with the theme of Once Upon A Time. Distinguished guests were all dressed up for the night, some came dressed as Legendary Royalties, while others were inspired by the fairy tales of Cinderella, Snow White and Aladdin.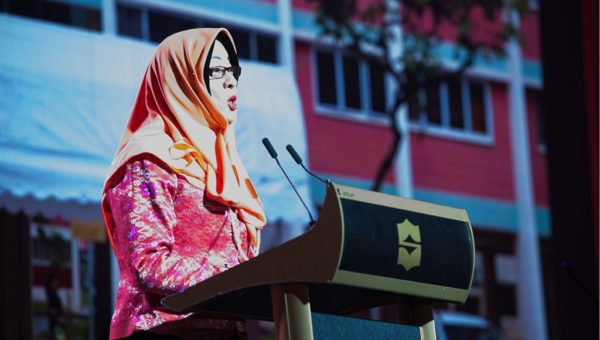 Opening the night was an impersonation of Mdm President by Ivan Heng, the Founding Artistic Director of W!LD RICE reminding us to "Do Good, Do Together" and to do our part for the arts and theatre scene in Singapore. Ivan in his opening address that night also unveiled the plan to build the iconic state-of-the-art destination theatre within the new FUNAN mall together with CapitaLand Malls. Being the new home of W!LD RICE, the 350-seat theatre will serve as a welcoming community space that accurately reflects Singaporean society and plays its part in giving audiences a sense of belonging and pride through the arts.
Guests were then treated to delectable culinary delights prepared by Pepe Moncayo from the acclaimed BAM! Restaurant, serving the first two Spanish-Japanese fusion courses. The final two courses were complemented by Shangri-La Hotel's world-class cuisine created by Chef Franco Brodini and his team.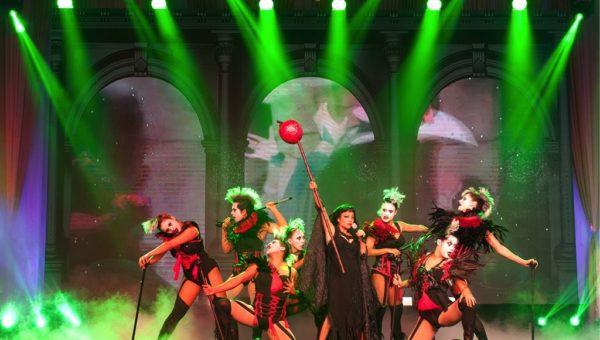 As one of Singapore's most entertaining and creative fundraising events, the highlight of the night was the 16th Annual Rice Ball Concert, "Through the Looking Glass". The opening act was the rousing performance by Cheryl Tan, Pam Oei and The W!LD RICE dancers performing to the medley of When You Wish Upon A Star, Someday My Prince Will Come and Sweet Dreams. With other performances by Dwayne Lau and Crenshaw Yeo (The Ugly Sisters) dancing to Despacito, Rishi Budhrani and Sharul Channa (Happy Ever After?) pondering about their exciting marriage, Andrew Marko and Lucas Teo Jia Hao (Kungfu Pandas) featuring their kung fu moves.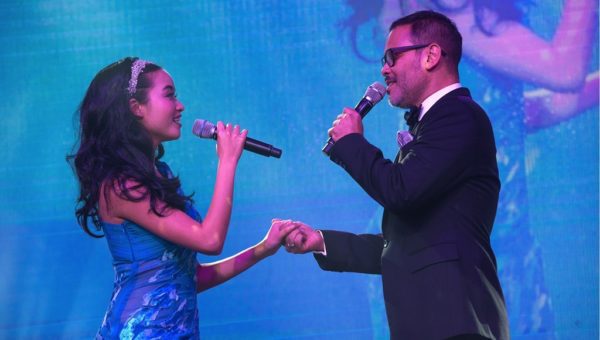 Theme songs from Jekyll and Hyde (This Is The Moment) and Aladdin (A Whole New World) by Sean Ghazi and Cheryl Tan brought back childhood memories for everyone at the ball and Twisted Alice by the W!LD RICE dancers got everyone dancing. Finally, as in all fairy tales especially in Cinderella when the clock (almost) strikes twelve, the W!LD RICE company sang the medley of We're Off To See The Wizard and The Rainbow Connection as the finale.
The W!LD RICE Ball has raised over $700,000 that evening and the proceeds will go towards supporting its artistic and educational programmes. If you are keen to find out more or wish to collaborate with W!LD RICE in any capacity, please contact Gemma Byrne at gemma@wildrice.com.sg.