Celebrate Christmas in the Tropics at The Residence Mauritius
This festive season, The Residence by Cenizaro invites you to celebrate Christmas in the Tropics. Guests can indulge in a luxury spa retreat or embark on a gastronomic world tour at the resort, set along a stunning stretch of pearl-white sand surrounded by clear turquoise waters.
Luxury Spa Retreat at The Residence Mauritius
Be in total relaxation and rejuvenate with a 5 Day 4 Night wellness programme at The Residence Mauritius. This includes daily meditations, yoga and reiki, two signature spa treatments and deep relaxing massages by the trained therapists. Guests can also enjoy daily breakfast with a complimentary healthy smoothie, detoxing ginger and lemon tea and Chamomile tea to help with relaxation.
Package includes:
Accommodation in Colonial Garden View Room ; Daily breakfast and dinner ; Daily beverages include a healthy glass of smoothie at breakfast, ginger & lemon tea detox beverage available throughout the day, and chamomile tea at turndown and Exclusive wellness lunch set available at additional charge.
Rates start from SGD 849++ per night for single room, and SGD 1,309 ++ per night for double room. Package is available up to 21 December 2017 & from 06 January to 21 December 2018. Terms & Conditions Apply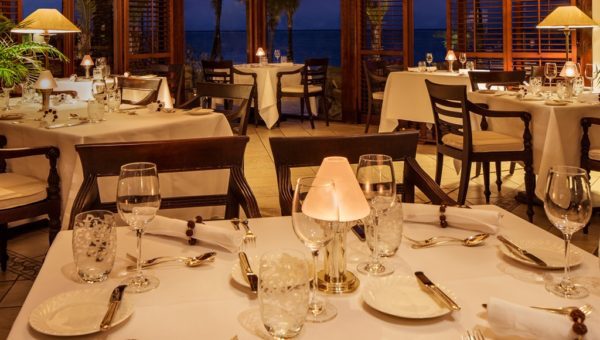 Gastronomic World Tour at The Residence Mauritius
Mauritius is a unique blend of several cultures. Experience this beautiful island through its cuisine, characterised by an exciting medley of Indian, Chinese, European and Creole influences with a menu using native produce of the island and flavoured with a variety of exotic spices.
From 22 December 2017 – 5 January 2018, The Residence Mauritius will embark on a voyage around the world of different cuisines. Guests can savour a selection of diverse dishes in The Dining Room restaurant throughout the stay, with each night dedicated to a different country.
Guests can rekindle the essence of Christmas with a traditional Christmas dinner on Christmas Eve, and raise a toast to the New Year while enjoying an exclusive buffet spread at The Residence Mauritius on New Year's Eve.
Complimentary smartphone service
Stay in touch with your loved ones even when you are on holiday. The Residence Mauritius is proud to be the first hotel in the country to offer complimentary smartphone service to guests, enabling visitors to stay connected with free unlimited local and international calls, free internet access, speed dial to hotel services, local emergency contacts and access to essential travel information.
For further information on The Residence Mauritius and the festive packages, please visit: www.cenizaro.com/theresidence/mauritius