Winnie's: Something for the Healthy, Sugary and Classic Bubble Tea Fans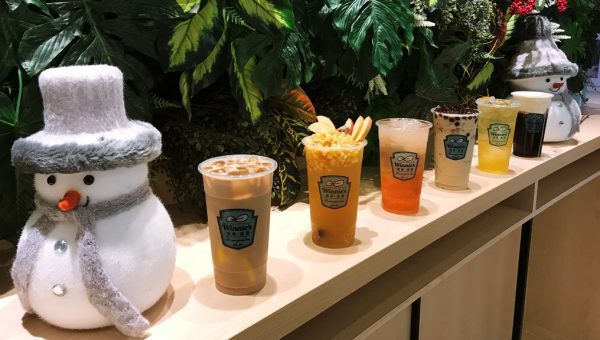 CONTENT: Yiew Kai Jie
IMAGE: Luxe Multimedia
With the multitude of different bubble tea brands popping up all over Singapore, each one of them are vying to snatch the initiative away from well known brands such as KOI or Gong Cha. Despite the ongoing wrestle, Winnie's bubble tea has recused itself from the infighting and set up shop at the Galaxis mall at One-North in the western side of our fine island.
Hailing from Taiwan, the bonafide bubble tea kingdom, (where every brand of bubble tea's origin story begins) the brand was founded in July 2012, after a year of product development and brand design. For the rest of the population that doesn't live in the West, Winnie's has already made plans to open three more outlets in Singapore next year, with the second one opening Republic Plaza at Raffles Place in early 2019.
You might be thinking what makes Winnie's standout from the omnipresent list of bubble tea brands out there. Apparently, Winnie's uses a special water treatment system to give its drinks a boost and provides a better quality to its drinks. The bubble tea house only uses five different kind of tea leaves to brew its signature bubble tea: Black Tea (brewed and fermented for over 24 hours to give it a strong, rich flavour), Smoky Blossom Green Tea (smoked thrice and vacuum packed times for floral notes), Nantou Mountain spring tea (made with oolong leaves imported and harvested from Taiwan), Charred Oolong Tea, and Jingxuan tea (Tea leaves that leaves a sweet aftertaste without any additional sugar).
All of the tea leaves go through a vigorous filtering process for its optimum ppt level for cooking tea that further improves the quality and flavour of the final product. Additionally, their pearl toppings are freshly made in-house on a daily basis. Out of their vast arsenal of artisanal teas, I tried their six signature drinks to see how they fared in terms of sweetness or flavour profile.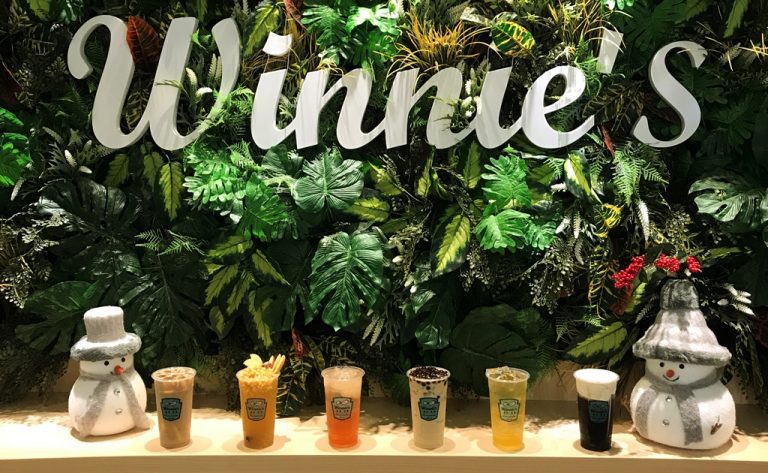 Their Legendary Jingxuan Tea (S$2.60, S$3.50) tasted like a sugarless version of chrysanthemum tea, which could be a tad bland for sugar lovers but a boon for your kidneys. Top off the drink with an aloe vera topping to give it a bit more flavour and bite.
Their English Afternoon Milk Tea (S$2.90, S$3.90) tasted like a run-of-the-mill milk tea, although you really can't go wrong with a classic drink- add on pudding to enhance its flavour and give it a bit of bite!
The Apple Milk-Topped Afternoon Milk Black/Green Tea (S$4.90) was probably the sweetest tea out of their six signature drinks- perfect if you need a pick me up after a bad day at work! Drink without mixing the apple-infused milk foam to test the sweetness of the drink because it can get sickenly sweet really quickly due to the sweet-salty mixture.
The Black Sugar Oolong Milk Tea Latte (S$3.90, S$4.90) was my favourite out of the six drinks. It's sugar level is fixed that give the drink a creamy sweet taste and finish that isn't that overly sweet.
For the more health-minded consumer, the Organic Fuji Apple Green Tea (S$4.90, S$5.50) and Lychee Rose Nectar Tea (S$4.10, S$4.90) were solely designed for the health nut in mind, with less or no sugar added in the drinks yet still providing a sweet relief that won't increase your workout regime or leave you with empty calories.
Winnie's is located at GALAXIS, 1 Fusionopolis Place, #01-34 Singapore 138522.
Winnie's is open daily from 9am to 9:30pm.